This is The Digital Story Podcast #552, October 4, 2016. Today's theme is "Off-Season Projects." I'm Derrick Story.
Opening Monologue
Over the next few months, the days will shorten and the weather becomes less favorable for North American photographers. So after we've had our fill of Fall color, it's time to think about projects that we shelved during the long days of summer. This week I offer a few ideas for you to consider during your photography off-season.
Off-Season Projects
When I was mowing lawns to augment my income during those college days, I liked the Winter. I might not have made as much money, but I enjoyed working on my gardening equipment in the garage during those crisp Southern CA winter days. And now, as a photographer, I have similar feelings about getting my business in order for the next busy season. Here are a few suggestions for your downtime.
Migrate to Capture One Pro - Aperture users who have been procrastinating the move to Capture One Pro might want to tackle that project this Fall. Then everything will be in order for the start of the New Year. (Or, Give Photos for macOS a Second Chance - Now that macOS Sierra is live, consider looking at Photos 2.0 and the available editing extensions for it. It's come a long way since its initial release.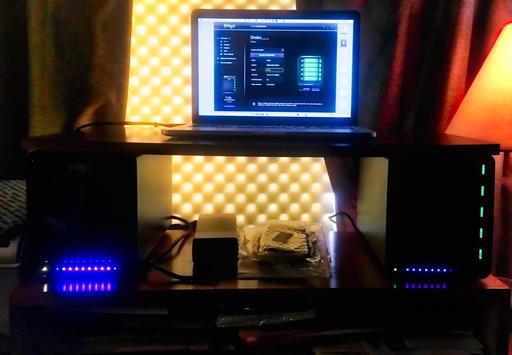 Upgrade Your Backup System - Are your hard drives beginning to budge at the seams? Maybe it's time to research new hardware and update your archiving system.
Make 12 Fine Art Prints - The ultimate backup system is committing a dozen of your finest images from the last year to paper. Printing is a great off-season project. And the level of satisfaction that you'll experience is off the charts.
Digitize Negatives and Slides - Since you can't be out taking pictures, how about leveraging images that you've already captured? By digitizing selecting film shots, you can put that work to use.(Maybe even add them to your upgraded photo management system...)
Catalog Your Photo Gear - Most likely, you've added a few items since your last inventory. Maybe this is the year you'll finally create that gear inventory system.
These are all projects that you can initiate, then work on them as you have time. But the most important part is getting started.
In the News
New MacBook Pro 13-inch and 15-inch likely announced by the end of October. If you're ready to update your laptop, you might want to hang on just a couple more weeks. Word on the street is that we'll see an announcement soon, and considering that there hasn't been a substantial update since Spring of 2015, this one could be good. The top rumored feature is the OLED touch bar being referred to as the Dynamic Function Row. We also might see Touch ID, Thunderbolt 3, and of course, lots of upgrades under the hood.
Drobo Dairies
So, once you've backed up your Capture One Catalogs to a new Drobo 5Dt, can you run them straight off the drive? The answer is yes!
How to Up Your Instagram Game, 16 Tips from Chris Burkard (2M Followers)
via
Petapixel
Here are five of my favorites from this cool article by Chris.
Focus on telling a great story, write a great caption
Add a location to your photo for higher engagement
If you comment, most people will check out your account
Only use relevant hashtags
Use editing apps like VSCO & Snapseed
Follow Us on Apple News for iOS Devices
I'm happy to announce that The Digital Story, The Nimble Photographer, and theAnalogstory are all available on the Apple News App for iOS devices. Just click on the following links on your iPhone or iPad, then save us to your Favorites.
Updates and Such
I'll be announcing the 2017 TDS Workshop season by the end of October. And I have to tell you, this is our most exciting lineup to date. Keep eye peeled!
B&H and Amazon tiles on www.thedigitalstory. If you click on them first, you're helping to support this podcast. And speaking of supporting this show, and big thanks to our Patreon Inner Circle members.
And finally, be sure to visit our friends at Red River Paper for all of your inkjet supply needs.
See you next week!
More Ways to Participate
Want to share photos and talk with other members in our virtual camera club? Check out our Flickr Public Group. And from those images, I choose the TDS Member Photo of the Day.
Podcast Sponsors
Red River Paper - Keep up with the world of inkjet printing, and win free paper, by liking Red River Paper on Facebook.
MacPaw Creators of CleanMyMac 3 and other great software for Apple computers. Visit www.macpaw.com today.
Hedge for Mac - The fast solution for moving photos and videos from memory cards to drives, or drives to drives for that matter. Learn more at Hedge for Mac.
The Nimbleosity Report
Do you want to keep up with the best content from The Digital Story and The Nimble Photographer? Sign up for The Nimbleosity Report, and receive highlights twice-a-month in a single page newsletter. Be a part of our community!
Want to Comment on this Post?
You can share your thoughts at the TDS Facebook page, where I'll post this story for discussion.