It's one thing to see @NatGeo Instagram images on your smartphone, but it's quite another to see them displayed as large prints in their museum on 17th St. NW in Washington D.C. Both the presentation and images are spectacular. It's all part of FotoWeekDC, the 10-day festival that includes a impressive lineup of activities, include the launch of WildSpeak today.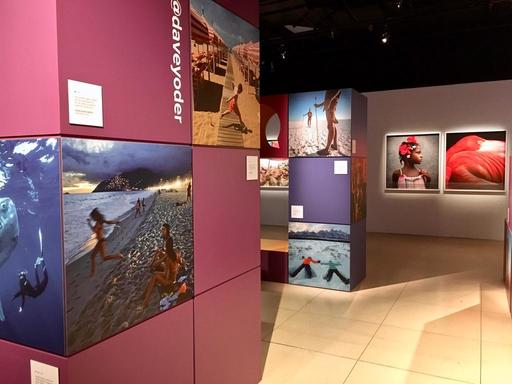 "As one of the world's top brands on Instagram, National Geographic, or @NatGeo, has more than 60 million followers and more than three billion likes on its 11,000+ posted images. This fall, visitors will get to experience the magic of the @NatGeo account firsthand at the @NatGeo: The Most Popular Instagram Photos exhibition opening at the National Geographic Museum in Washington, D.C. on Friday, Nov. 11. Featuring more than 200 incredible photographs, interactive components and commentary from National Geographic photographers, the exhibition will be on display in the museum through April 2017."
"Hands-on, interactive elements include video screens, adjustable filters, and a wall where visitors can curate their own Instagram feed using iconic images from the @NatGeo account. Visitors will also have the opportunity to vote for or "like" their favorite photos in the exhibition and hear audio commentary from photographers about the stories behind various images featured in the exhibition."
And if you can't make it to town to see the pictures live, you can purchase @NatGeo: The Most Popular Instagram Photos on Amazon for $12.95. (It's a perfect gift for the Instagram shooter in your life...)
We're on Apple News!
Find us now on the Apple News App for iOS! Just open this link on your iOS device, then add The Digital Story to your Favorites.
Want to Comment on this Post?
You can share your thoughts at the TDS Facebook page, where I'll post this story for discussion.