Conservation photographers from all over the world will gather again at WildSpeak 2017 in Washington D.C. I covered this event last year, and it was one of the most important conferences I've ever attended.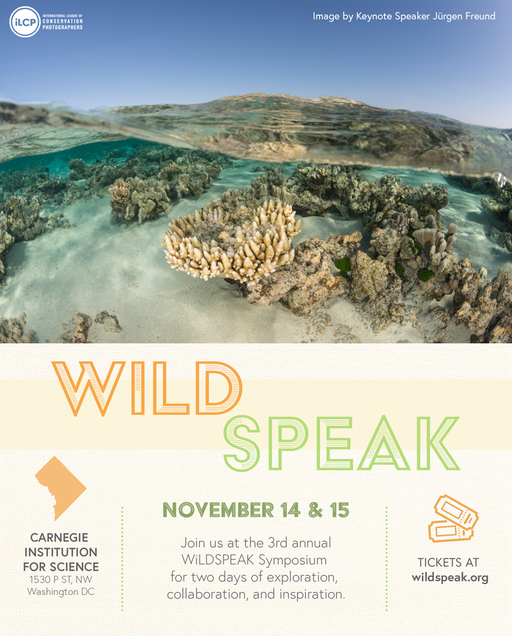 WildSpeak will take place at Carnegie Institution for Science on November 14 and 15. Presenters include top naturalists, biologists, and nature photographers who have been immersed in their particular specialities. They share their findings in a series of presentations over the two days of the event.
Plus, you'll learn how you too can participate in the world of conservation photography. Be sure to allow enough time during your visit to explore places in D.C. such as National Geographic headquarters and the Museum of Natural History at the Smithsonian.
You can learn more and register by visiting the WildSpeak site. I'll be there again this year. If you plan on attending, be sure to let me know so we can say hello.
You can share your thoughts at the TDS Facebook page, where I'll post this story for discussion.