One of the more popular 35mm film cameras on the second hand market is the adorable Contax Aria. It is the lightest Contax SLR ever designed, and one of the last film cameras produced by the company before closing its doors. It is a truly nimble SLR that accepts the full line of Carl Zeiss lenses. And the funny thing is, its design intentions were driven by female appeal.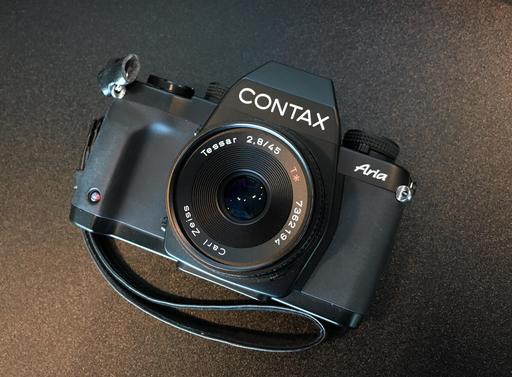 Contax Aria with Zeiss 45mm f/2.8 Tessar pancake lens. Photo by Derrick Story.
Contax cameras were known for their robust design and heft. I have a Contax ST that I just love. And if I need to, I can pound nails with it as well. It is solid.
But, back in the 1990s, women were't going for the large, somewhat heavy design. So Contax started from the ground floor and created a camera that was smaller, lighter, and well specified, but not overly so. And they even gave it a pretty name: The Aria. Then to sweeten the pot, they cut the price in half as well.
The upshot was that men, not women, loved the camera. It packed all the features they wanted in a more nimble package. And it remains popular to the day. Generally speaking, Contax Arias sell for about the same price now as they did decades ago at introduction.
Nobody owns the crystal ball for consumer electronics. But I find it interesting that photographers craved nimbleosity long before I launched my campaign. And thanks to the effort to appeal to female aesthetics, we still have one cool film camera available these days that packs lots of power into a compact, portable package.
You can share your thoughts at the TDS Facebook page, where I'll post this story for discussion.