Our cameras are important investments for us, and photographers who use Olympus for their work just received nice upgrades for their gear.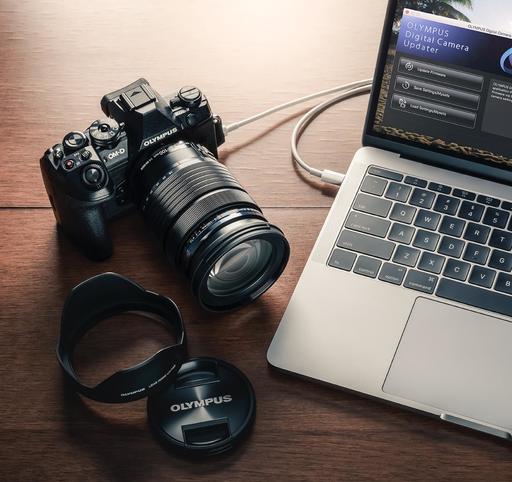 Olympus just announced a series of new firmware updates that are available immediately for several of its latest interchangeable lens cameras. The firmware upgrades include Version 2.0 for the flagship Olympus OM-D E-M1 Mark II, Version 3.0 for the Olympus PEN-F, and Version 4.0 for the Olympus OM-D E-M5 Mark II.
All three cameras receive the new Bleach Bypass Art Filter option that was included in the OM-D E-M10 Mark III (released in September 2017). This option replicates the bleach bypass effect used to develop film creating images with a beautiful metallic sheen. And all three now support the Panasonic LEICA® DG ELMARIT 200mm/F2.8/POWER O.I.S. interchangeable lens.
From there, enhanced functionality varies by model. For example, the OM-D E-M5 Mark II now has the In-Camera Focus Stacking function, where the focus is shifted in half-pixel increments while capturing eight images, which are then composited to form a single image that is in focus from the foreground to the background. A total of eight lenses are supported (the same lenses supported by OM-D E-M1 Mark II Firmware Version 2.0).
On the PEN-F, it is now possible to save Monochrome and Color Profile Control settings in images recorded on the PEN-F to the camera via a computer. Using the latest Olympus Digital Camera Updater (Ver. 2.1), simply select the image with the profile you want to use and save the settings to the camera.
And for the OM-D E-M1 Mark II, there are a number of enhancements, including improved Pro Capture Mode functionality, Focus Stacking now supports the M.Zuiko Digital ED 12-100mm F4.0 IS PRO, small AF Target setting added to S-AF and C-AF, Continuous AF (C-AF) performance has been improved, remaining battery level icon has been fine-tuned, and a lot more.
You can review the details for your specific camera by visiting the Olympus Firmware Upgrade page, where you can also click for the appropriate software.
Download your new camera today!
You can share your thoughts at the TDS Facebook page, where I'll post this story for discussion.