I've really enjoyed working with bi-color LED lights for my portrait work. But the Luxli Cello 10" RGBAW LED Light expands this color versatility to a dizzying new height.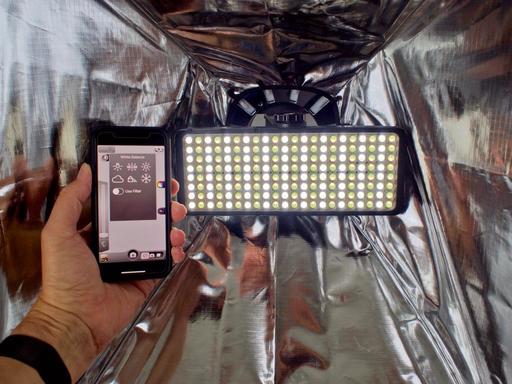 The Luxli LED panel inside a softbox with its Bluetooth controller app running on my iPhone.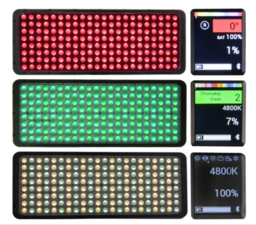 Each of the 176 individual LEDs inside the panel can reproduce red, green, blue, or white. These color options can be mixed using three modes - white (or color temperature) mode, RGB mode, or filter mode. So all of my options are open. I can tune the panel for precise color temperature control during a portrait shoot. Or I can create an effect using its virtual color gels.
There are two ways to enable these controls. The built-in LCD display on the back of the panel is intuitive and easy to read. I can adjust brightness, then switch between the RGB, gel filter, and CCT modes with the touch of a button. Or, I can use the free Conductor app (iOS and Android) to make these same changes.
I use both control options. Typically, I first set up the lighting with the back LED panel. But I've also been using the Luxli in my portrait softbox. And for those shoots, it's super convenient using my iPhone to change the light settings. I can stay where I am in shooting position, adjust the light, then fire off another series. I never have to disrupt the flow of the shoot by walking over to the softbox, opening it up, and fiddling with the controls. The iPhone is always in my pocket, and it is my lighting remote control.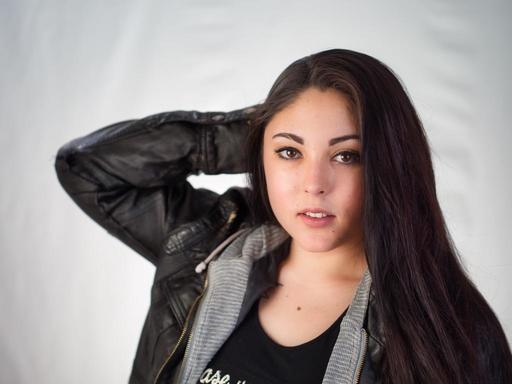 Even though the Luxli Cello is compact enough for on-camera work, it's powerful enough for lightbox lighting in the studio.
Here are the basic specs for the Luxli Cello 10" RGBAW LED Light ($399):
10" 176 RGBAW LED Light
Adjustable Full Color Light
iOS/Android App Control via Bluetooth
White Mode: Standard Bicolor Operation
RGB Mode: Select Color from RGB Wheel
Filter Mode: Colored Gel Sampling
Discreet Dimming and Color Knobs
100 to 0 Percent Brightness Dimming
1/4"-20 Mounting Thread
The Luxli uses the same Sony L-Series battery that my other LEDs use, so it fits into my family of lighting gear. It also accepts plug-in power via a wall adapter.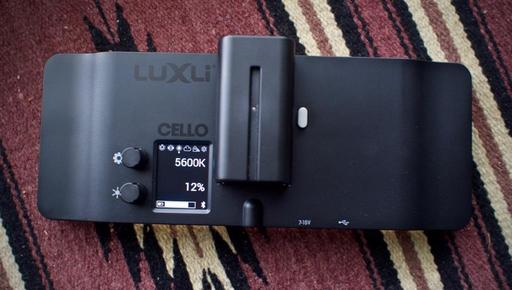 The back panel showing the LCD display and the Sony L-Series battery.
The kit includes:
Luxli Cello 10" RGBAW LED Light
Shoe-Mount Ball Head
NP-F750 Battery
Battery Charger
Limited 1-Year Warranty
iOS and Android app available for download
If you're looking for versatile, powerful lighting in a compact package, the Luxli Cello is certainly an LED panel to consider.
You can share your thoughts at the TDS Facebook page, where I'll post this story for discussion.