The Sony Cyber-shot DSC-RX100 VI digital camera refuses to acknowledge the normal physical limitations of traditional compact photography. Measuring a mere 4.0" x 2.3" x 1.7", and weighing-in at just 10.6 ounces, most of us would be thrilled to get a 1" sensor with 20MPs resolution, which we do. But there's a whole lot more to this sophisticated device.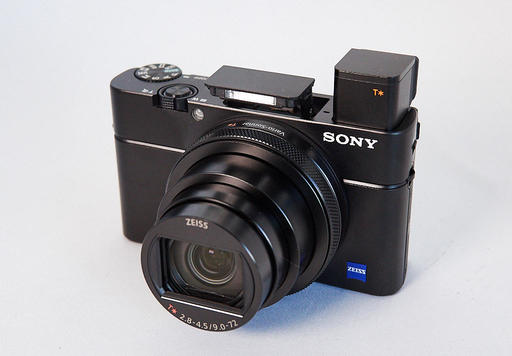 I've been shooting with the RX100 VI for a few weeks. And during that time, a number of its attributes have really impressed me. And those are what I'll cover in this article. Let's start with the body itself.
Physical Design
Aside from being wildly compact, I was surprised by many of its physical features. The 3" LCD back panel is gorgeous, rendering sharp, colorful images using its 921,600 pixels. Not only is it a touchscreen as well, but it tilts using a clever hinged design that allows for low and high angle shooting, and for selfies.
The only knock against it is that I couldn't view the screen horizontally while wearing polarized sunglasses. That seems like a small thing, but it was a real bummer when working outside. I could either remove my sunglasses, or turn the camera vertically. This seems opposite of what it should be - one of the very few missteps I encountered during testing.
The popup .39" XGA OLED electronic viewfinder (EVF) has an impressive resolution of 2.36m dots for easy composition. The EVF also uses a ZEISS T* coating, to ensure clarity, and has a one-push access design for convenient switching between the LCD and EVF.
For as tiny as the EVF is, it's easy to use. And when you enable it via the "finder" switch on the side of the camera, it also powers up the device. There's also a diopter adjustment to calibrate the view to your eyesight. And, incredibly, readouts as well. I was wildly impressed with its performance.
Right beside the EVF is the popup flash. That's right, you get both. I wouldn't recommend it as the sole light source for a scene. But as a fill light, it comes in very handy.
And finally, the control ring around the zoom lens is very useful for changing the aperture in aperture priority mode, or for enabling program shift in program mode.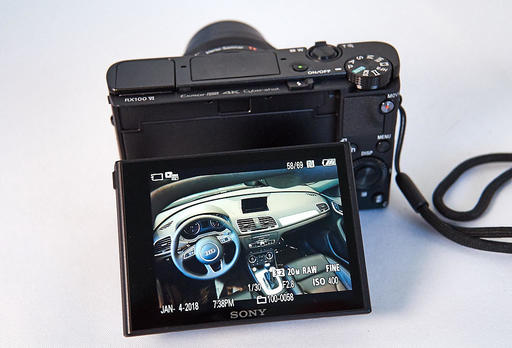 The LCD can be configured to your tastes, depending on how much info you want displayed, by cycling through the views via the display button. If you press the separate function button (Fn), a very nice screen overlay appears with options for most of the basic settings that you'd want, such as ISO, metering mode, and flash compensation setting.
Performance
In short, this is a very responsive camera. It powers up quickly, swiftly focuses, and has virtually no shutter lag. You're not going to miss many shots with the RX100 VI.
Lens and Image Quality
The Carl Zeiss Vario-Sonnar zoom is a beauty. This lens is comprised of 15 elements in 12 groups, 8 of them aspherical. That's right, 8 aspherical elements. The f/2.8 maximum aperture is welcomed at the wide end (24mm). But even when you zoom all the way out to 200mm, the maximum aperture is still a respectable f/4.5.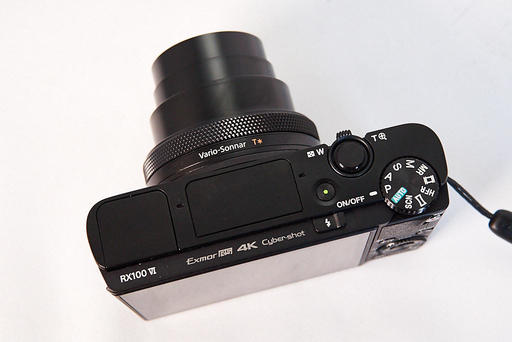 There's really no practical subject that you can't cover with this lens. I used the 24mm wide more often than I anticipated. But also zoomed in to 200mm optically, and could go even beyond that with clear image zoom (16X) and digital zoom (32X). Going whale watching? Not a problem.
The Jpeg files were sharp, contrasty and colorful. The detail was excellent. Quite frankly, they looked as I expected them to. The following files are at full resolution and straight out of the camera with no editing or enhancement.
I wasn't able to test the RAWs, because none of my apps could decode the new RX100 VI files. I do have them in storage, however, so I will be able to peek at them up the road.
Overall, an excellent performance for image quality.
Bottom Line
There is a lot to like about this camera... so much so, that it would probably take me two more articles to cover all of the stuff that I didn't get to here. And if you're looking for an ultra-compact all-in-one capture device, it's going to be hard to find a more capable machine.
That being said, the one thing that was missing for me was the physical experience of holding a more substantial camera. In other words, I missed the feeling of taking pictures with a camera that feels great in the hands.
---
Listen to My Hands-On Review! "Sony RX100 VI: You Can Have it All - TDS Photo Podcast 645" - /2018/07/Sony-RX100VI-review-podcast.html.
---
This is not a knock on the RX100 VI. It was designed to serve as a marvelous compact for those who need a small form factor. And as such, Sony knocked it out of the park. And if that's what you need for business travel or vacation, I can easily recommend this camera...
... except for the one thing that I haven't talked about yet: its cost is $1,200. On one hand, it's totally worth the steep price tag. Combine the features, image sensor, and exceptional zoom lens, and you have a deluxe package that should command a premium price. But the fact of the matter is, $1,200 is a lot of money for a compact camera. And if you invest that amount of money, you'd better get your shots out of it, and that means using it more often than just during travel.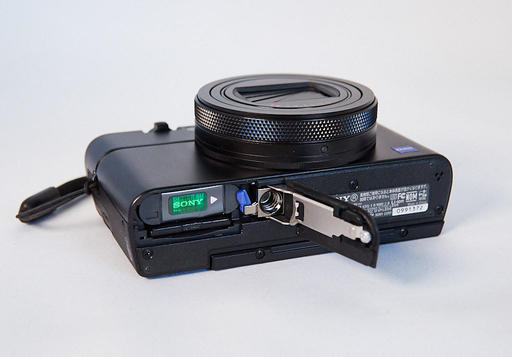 So, then, what is the answer to the question: Is it worth it? I can say, "Yes it is." But, is the Sony RX100 VI for you? Well, that depends on your credit card balance, disposable income, and yes, the most important person in your life who might see you using it and ask: "Oh, that's a cute camera. How much did it cost?"
The Sony Cyber-shot DSC-RX100 VI digital camera is available now for $1,198.
---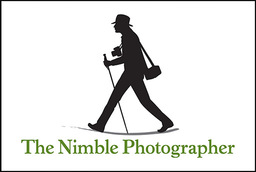 The Sony RX100 VI digital camera has a high Nimbleosity Rating. What does that mean? You can learn about Nimbleosity and more by visiting TheNimblePhotographer.com.
Want to Comment on this Post?
You can share your thoughts at the TDS Facebook page, where I'll post this story for discussion.