My publisher, Rocky Nook, is sponsoring a free webinar so that I can show you how to leverage the amazing editing extensions created by companies such as Skylum, DxO, and others to build your own custom digital darkroom right inside Photos for macOS.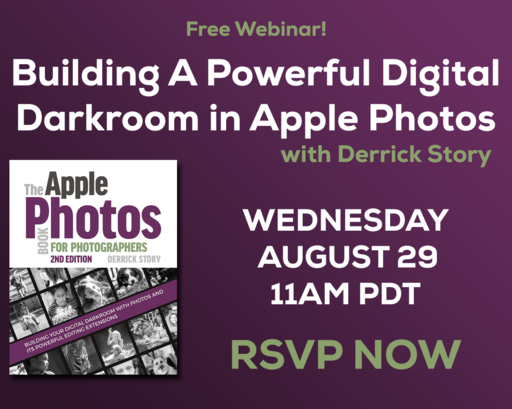 It's an impressive workflow, really. Your iPhone images are automatically added to the app via iCloud, and it's so easy to include images from your mirrorless and DSLR cameras as well. You can process RAWs or Jpegs, it makes no difference. And once you perfect the image using extensions such as Luminar, DxO OpticsPro, RAW Power and others, the changes are automatically saved to your other devices and computers.
It's powerful and easy. But the part that I really like is that it's fun. Join me on Wednesday, August 29 at 11am PDT to see for yourself. You can Register Here. See you then!
You can share your thoughts at the TDS Facebook page, where I'll post this story for discussion.