This is The Digital Story Podcast #655, Oct. 2, 2018. Today's theme is "My Top 5 Photokina Picks." I'm Derrick Story.
Opening Monologue
Photokina is the largest photography show that I've ever personally attended. And once again, it didn't disappoint in terms of major announcements. There was gear that dazzled me while other news well, just puzzled me. This week I'm going to talk about those products that turned my head.
My Top 5 Photokina Picks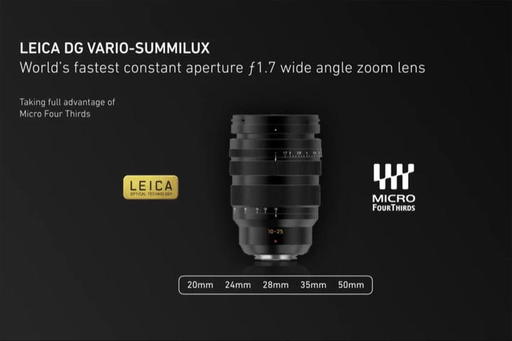 In large part because of the mirrorless movement, we're in a great cycle right now. And I think this year's show in Cologne reflected that excitement. Here are the things that I'm hoping come to market sooner than later.
Things I Learned During the TDS Fall Workshop
We closed out the 2018 workshop season high in the mountains with a spacious cabin as our headquarters. During the course of the event, there were many pearls of wisdom, and I thought I would share a few of them with you now.
Dave learned- Lens hood on the front of the lens may not be enough. Use your hand or a hat to shade. I learned from Jeremy that I was using too long of exposures for my star photos.
Kevin learned - You're never to old to desire a McLaren. When you're switching camera gear, it's really helpful to work with others who have it. (Kevin is learning Olympus gear.) For star shots, use Fluorescent WB preset to add blue to the stars.
Susie learned - Never do a workshop with only seven men. I learned about the Photographer's Ephemeris so I know when to go out for a night shoot. I learned how to do pano merging in Lightroom with the resulting DNG.
Jeremy learned - I'm over-dependent on technology. Take away WiFi and Cell service and I'm a gonner. Everyone sees things differently. I missed shots that others got right next to me, or they interpreted it differently.
Fred learned - I for the first time have used a graduated ND filter that helped me control the light on one side of the scene or another.
Earl learned - For Milky Way shots, duplicate the layer 3 times then use blend mode soft light to brighten the stars and intensify the color and image.
Kirk learned - I learned how to pack being a nimble photographer by observing how the other guys packed - not too much, not too little. Plus, I really enjoyed hanging around the other guys.
Do You Have a Film Camera that Needs a Good Home?
Over the last year, I've received donations from TDS members who have film cameras that need a good home. What I do is inspect the items, repair and clean as I can, then list them in TheFilmCameraShop where I can find a good home for them. If you're interested in donating, please use the Contact Form on TheNimblePhotographer site. And thanks for you consideration!
Updates and Such
Inner Circle Members: Starting this month - Photo Critique. Check out the post on Patreon. Send your images to me with the subject line, "Photo Critique." More details on our Patreon page.
B&H and Amazon tiles on www.thedigitalstory. If you click on them first, you're helping to support this podcast. And speaking of supporting this show, and big thanks to our Patreon Inner Circle members:
And finally, be sure to visit our friends at Red River Paper for all of your inkjet supply needs.
See you next week!
More Ways to Participate
Want to share photos and talk with other members in our virtual camera club? Check out our Flickr Public Group. And from those images, I choose the TDS Member Photo of the Day.
Podcast Sponsors
Red River Paper - Keep up with the world of inkjet printing, and win free paper, by liking Red River Paper on Facebook.
Portfoliobox - Create the site that your best images deserve by visiting Portfoliobox. And get a 20 percent discount by using our landing page!
The Nimbleosity Report
Do you want to keep up with the best content from The Digital Story and The Nimble Photographer? Sign up for The Nimbleosity Report, and receive highlights twice-a-month in a single page newsletter. Be a part of our community!
Want to Comment on this Post?
You can share your thoughts at the TDS Facebook page, where I'll post this story for discussion.