If you didn't get your photography gear itch scratched during the holidays, here are five great deals that you might want to take advantage of right now. They are good through Saturday, Dec. 29.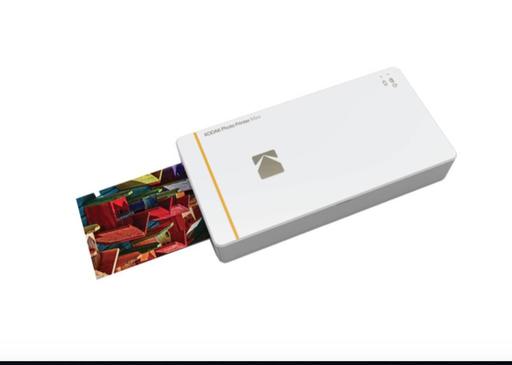 Kodak Photo Printer Mini - $49.99 ($50 off) - Create fun snapshots as you wander the world or hang out with your friends with the portable and battery-powered white Photo Printer Mini from Kodak. This compact and lightweight printer connects directly to your smart device using Wi-Fi and can perform a one-touch connection thanks to built-in NFC. From here users can then open a mobile app for their iOS or Android device and print from a variety of sources quickly and easily. Using D2T2 dye diffusion thermal transfer technology, the Photo Printer Mini can then produce a full-color credit-card sized 2.1 x 3.4" photo in about one minute. It also places and overcoat on the image that will protect the image from damage, including by being fingerprint and water resistant.
Joby GripTight POV Kit - $9.99 ($30 off) - Enhance your smartphone photography with the Joby GripTight POV Kit. This kit consists of a Joby Impulse Bluetooth Remote and the Joby GripTight POV, which fits devices 2.2 to 3.6" wide. The GripTight POV also features a cold shoe adapter and a poseable handle, which can be removed and used with pin-joint style accessories for action cameras like the GoPro. The remote connects to your smartphone via Bluetooth and acts as a remote trigger from up to 90' away.
Lowepro ProTactic BP 250 AW Mirrorless Camera and Laptop Backpack - $49.95 ($100 off) - Inspired by the urban landscape, yet at home wherever you may roam, the black ProTactic BP 250 AW Backpack from Lowepro is designed to store and protect your mirrorless camera with mounted lens, 3-4 extra lenses or flashes and accessories. Larger items are stored in the main compartment and organized with padded, touch-fastening dividers. Opposite the main compartment is a lid with two, zippered clear mesh pockets for smaller accessories, and a large CradeleFit laptop pocket for an up to 11" MacBook Air. (Terrific backpack!)
SLR Magic 8mm f/4 Lens for MFT - $119 ($230 off) - Ultra wide and ultra lightweight at just 3.9 oz, the 8mm f/4 Lens from SLR Magic can easily find a home on your drone or gimbal stabilizer. Designed for these demanding applications, this lens offers a 16mm equivalent focal length with minimal distortion and high sharpness, ideal for vast landscapes, tight interiors, and architectural work. Also, it has an f/4 aperture that allows for the lens to remain extremely compact.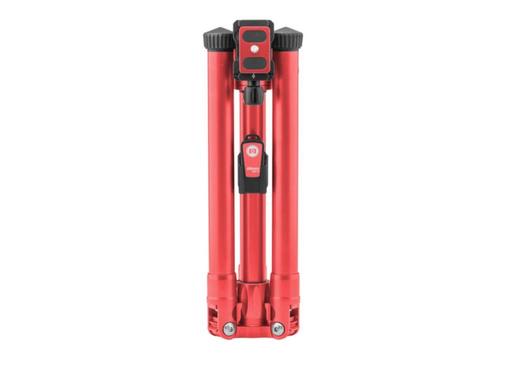 MeFOTO BackPacker Air Travel Tripod (Red) - $29.95 ($50 off) - The red BackPacker Air Travel Tripod from MeFOTO is a sturdy, lightweight, and compact aluminum alloy support designed for the modern enthusiast and smartphone photographer.
Happy browsing!
And here's one bonus item that everyone needs right now...
Panasonic Eneloop CC55 Quick Charger Kit - $34.99 ($20 off) - The Eneloop CC55 Quick Charger Kit from Panasonic contains eight Ni-MH AA batteries with a capacity of 2000mAh and four AAA batteries with a capacity of 800mAh. The batteries have been pre-charged by solar power, so they are ready to use out of the package. The included CC55 charger has four charging bays with individual LED charge indicator lights, which shows how much each battery has charged. To charge a fully depleted battery, it can take between three and four hours, and once all the batteries are fully charged, the charger will automatically shut off for overcharge protection.
You can share your thoughts at the TDS Facebook page, where I'll post this story for discussion.