This is The Digital Story Podcast #723, Jan. 28, 2020. Today's theme is "Is Pro Gear Worth the Premium Price?." I'm Derrick Story.
Opening Monologue
Camera manufacturers build pro gear for the handful of professionals who need its durability for their work, and for bragging rights that create a halo effect for aspiring shooters who want the very best. But for weekend warriors and enthusiasts, is the premium price tag a wise investment? We'll explore this question and more on today's TDS Photography Podcast.
Is Pro Gear Worth the Premium Price?
I have made a lot of clients happy over the years using cameras such as the Canon 5D Mark II, Nikon D610, Olympus OM-D E-M5 Mark II, and the Pentax KP. No one every asked my why I wasn't shooting with a Nikon D5 or Canon EOS-1D X Mark II. And the investment difference was substantial, to say the least.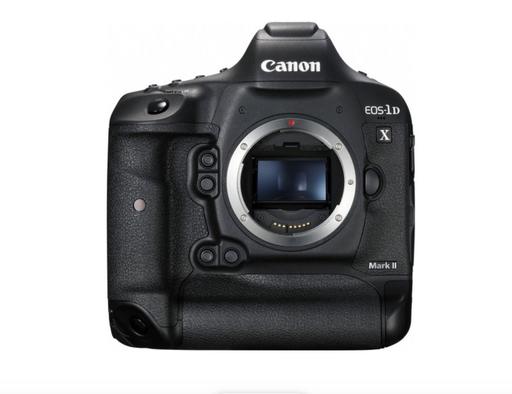 Similar considerations apply to lenses. One of my favorite examples is the Canon EF 70-200mm. You can buy the amazing EF 70-200mm f/4L IS II for $1,299. It is one of the sharpest 70-200s on the planet. Or you could spend $2,100 (when not on sale) for the EF 70-200mm f/2.8L IS III. That extra f/stop cost $800.
Which lens is best for you? Ask yourself these five questions to help you match the proper investment with your photography needs.
How much is emotion driving my decision? - I'm putting this one right up front because it's something that most of us are vulnerable to.

Do your research - Research can be the anecdote for emotional decisions. Here's an example: The Olympus M.Zuiko Digital 45mm f/1.8 lens is on sale right now for $299. It is compact, amazingly sharp, fast, and affordable. But it isn't weather resistant, and to be honest, isn't as sexy as the PRO model. The Olympus M.Zuiko Digital ED 45mm f/1.2 PRO Lens is on sale for $1,049, roughly 3.5 times the price of the f/1.8 version. It is larger, sexier, faster, and weather sealed. Both optics are sharp. But if you take the emotion out of it and let your research determine which is best for you, you could save more than $700.

Renting specialized gear instead of buying - Am I a generalist or do I need special gear for niche assignments? You can get top quality gear for general photography at affordable prices. But if you have a specialized area of interest, you will most likely need more budget. Figure out what you are realistically going to shoot. Once you figure that out, maybe it's better to rent specialized gear for those occasions.

Consider resale value - I did exceptionally well when I sold my Canon DSLR gear. I kept the original boxes and paperwork for all items. But you should look at the market and try to figure out where it's going when debating about new gear. If you're fairly confident that you will be able to resell it at a good price, you can factor that in to the bottom line cost.

Used vs New - One of my favorite lenses, the Panasonic Lumix G 20mm f/1.7 II ASPH. lens was purchased used because I needed it at a time when my budget couldn't accommodate a new version. It has served me well ever since.
Using these five steps, I've been able to meet all of my assignment needs while maintaining a tight budget that I could justify to anyone. It feels good to do business this way.
Speaking of Moving Gear Along
We have had some key contributions for community members lately. They have donated analog gear or older digital gear to The Digital Story. Not only does this prevent needless landfill waste, but it puts creative tools in the hands of those who really appreciate these items.
A warm thanks to Kevin, Mark, and Colin for their recent contributions. And those of you took the time to ship your unused items to me last year, I want to thank you again.
Lady Gaga Criticizes Music Pirates with Pirated Photos. Shutterstock Responds
You can read complete article here on PetaPixel.com.
After Lady Gaga's new song "Stupid Love" leaked onto the Internet and went viral last weekend, the singer called out fans who had listened to the unauthorized release. Problem was, Lady Gaga's Tweet used "pirated" stock photos that had "Shutterstock" watermarks splashed across them, and this unauthorized usage didn't escape the company's notice.
"We hear you!" Shutterstock writes. "We like artists to be paid for their work too. Here's a link to the photographer's work where you can license these quality images."
It turns out the photographer behind the stock photos is children's author Richard Nelson, and he doesn't seem to mind not getting paid for the usage -- in fact, he Tweeted out a non-watermarked version of Lady Gaga's message for the singer to use:
@ladygaga As the photographer of this picture, I've got you.
But from the conversations this incident has sparked online, it seems clear that the vast majority of photographers agree with Shutterstock: copyright is important, but not just for musicians -- it needs to be respected and defended for all artists, including photographers.
Update for the TDS 2020 Photography Workshop Season
What makes these events so special? It's the magic blend of fellowship, location, inspiration, and focus. You can actually be single-minded about your craft. I'll take care of everything else.
When I was discussing this on our Patreon site, one Inner Circle member raised a concern about the class presentation on the final day. I'm going to tell you what I say at every workshop. This is not a competition. It is the most supportive creative environment that you will ever share your work with. And no matter your skill level, the floor is yours to discuss your experience and share a few images. I promise you, you will love it.
When you decide which event is best for your, jump over to our 2020 Workshops Signup Page and place a $100 deposit to secure your place. Only participants on the Reserve List who have placed a deposit will be eligible to register for a workshop. If you have questions or need more information, fill out the "Send Me Info!" request form. I'll get back to you asap.
Updates and Such
Inner Circle Members: A big thanks to those who support our podcast and our efforts!
How to Watch Photos for macOS Catalina and iPadOS - Learn everything you need to know about Photos for the Mac and iPad by checking out my latest course on LinkedIn Learning and on lynda.com. This course is perfect for Mac and iPad based photographers who shoot with iPhone, Mirrorless, and DSLR cameras. It covers both photography and movies. And if I say so myself, it's a lot of fun.
B&H and Amazon tiles on www.thedigitalstory. If you click on them first, you're helping to support this podcast. (The Digital Story is supported by its audience. When you purchase through links on our site, we may earn an affiliate commission.) And speaking of supporting this show, and big thanks to our Patreon Inner Circle members:
Affiliate Links - The links to some products in this podcast contain an affiliate code that credits The Digital Story for any purchases made from B&H Photo and Amazon via that click-through. Depending on the purchase, we may receive some financial compensation.
And finally, be sure to visit our friends at Red River Paper for all of your inkjet supply needs.
See you next week!
More Ways to Participate
Want to share photos and talk with other members in our virtual camera club? Check out our Flickr Public Group. And from those images, I choose the TDS Member Photo of the Day.
Podcast Sponsors
Red River Paper - Keep up with the world of inkjet printing, and win free paper, by liking Red River Paper on Facebook.
Skillshare is an online learning community with thousands of classes for creators, entrepreneurs, and curious people everywhere. Get two months of learning for free by visiting www.skillshare.com/tds.
The Nimbleosity Report
Do you want to keep up with the best content from The Digital Story and The Nimble Photographer? Sign up for The Nimbleosity Report, and receive highlights twice-a-month in a single page newsletter. Be a part of our community!
Want to Comment on this Post?
You can share your thoughts at the TDS Facebook page, where I'll post this story for discussion.