This is The Digital Story Podcast #744, June 23, 2020. Today's theme is "How Much of Your Music Are You Not Listening to? (And how to remedy that)." I'm Derrick Story.
Opening Monologue
If you've been digging around for old family photos, you've probably run across some vintage music as well. For sure, there are a few CDs stashed away. And depending on how old you are, there may be cassette tapes and vinyl as well. You could have replaced some of this music, but my bet is that there's more languishing there in the closet, just waiting for your headphones. Tapping that fun and valuable resource is the topic of today's podcast.
How Much of Your Music Are You Not Listening to? (And how to remedy that)
So let me tell you a little bit about my latest project and how it came about. The working title is Digitizing Analog Music. `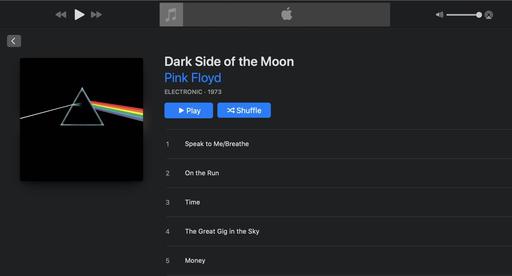 Like many of you, I suppose, I've been digging around in closets and garages lately. In part, this has been fueled by the madness that comes with Shelter in Place. Also, as we all know when looking for one thing in the closet, we tend to find 5 other things that we weren't even searching for. And so the rabbit hole appears.
On the first stratum, I unlined a valuable CD collection. Because of their design and packaging, they were in darn good shape. And there was music that I hadn't listened to in year.
But I kept digging. And the next layer revealed cassette tapes. These wonderful, but fragile creatures also contained tunes that I was suddenly yearning to revisit. This is when the thought occurred to me: "Why shouldn't we rescue our music as well?" At this moment, a new online workshop was born. And might I add, one that will be free to our Inner Circle Members.
The challenges involved with rescuing our music libraries from the past.
In the End, the Music Needs to be Accessible
- If this is going to work at all, those salvaged songs from the past need to live right alongside my current collections in Apple Music.

Where Am I Going to Find the Hardware to Play This Stuff? - Turntables, cassette players, and for that fact, a drive that accepts CDs - these aren't exactly common items laying around the house these days.

Do I Have to Be an Audio Engineer to Make This Stuff Sound Good? - Well, fortunately, I already know a lot about audio by virtue of how I make my living. And I can show anyone the settings.

Do I Have to Buy a Bunch of Stuff for this Project? - You certainly can if you want, but I've figured how to do this on the cheap without compromising quality.

Is This One of those Projects Where I Have to Sit There and Babysit the Computer? - Surprisingly, No! There is much automation we can incorporate into this process.
This will be a 2-class online workshop. The first class "CDs and Cassette Tapes," will be available on Wednesday, July 8th. If you want to participate, I would start preparing now.
First, cull your CD collection and choose the 10-20 titles that you want to start with. Next, dig up an old laptop or computer with a CD drive in it, or purchase and inexpensive USB disc player that you can plug into your computer. We'll be working on the Mac platform for this session, so I'll show you how to configure Apple Music to handle the rips.
For the cassette tapes, that's a bit more involved. So, we'll start with options for digitizing the music, then in the second class we'll work on best practices for incorporating those files into your music library, including adding metadata and album artwork.
Digitizing Analog Music will be free to Inner Circle Members. You can sign up now to receive both installments. Once both classes have been shared with the Inner Circle, it will be available for separate purchase on the Nimble Photographer Workshops page alongside "Digitizing Family Memories" and "The Essential Steps to Impressive Videoconferencing."
The New Donation Kit for Carefree Shipping of Found Film Cameras
We have more time around the house than ever. And you finally dove into that bedroom closet that's been begging for some organization.
If you found a film camera that you're no longer using, our new Donation Kit makes it easy to pack and ship. Just visit the Contact Form on thenimblephotographer.com, click the box next to Donating a Film Camera, and let me know what you have. In your note, be sure to include your shipping address.
If it's a camera we can use for the shop, I'll send you a Donation Kit that includes a USPS Priority Mail shipping box and prepaid label. All you have to do is tape it up, insert the camera, and add the label. USPS will pick up your shipment from the front door of your house during their regular mail delivery. It's that simple!
Your donation help get analog gear in the hands of aspiring fine art photographers, and the proceeds help support this podcast.
My Testing of Hard Drives 10 Years Old or More
When I was researching Organizing and Archiving Digital Photos, I ran a test on a dozen hard drives that had been in storage for 10 years to determine how many of them were still viable.
One of the biggest challenges to this experiment was digging up all the cables to connect the devices - FireWire in particular - then finding a computer that had the proper ports (an old white MacBook running El Capitan got the job done).
The results were interesting. Of the 12 drives, 5 of them had failed completely. Every one of the failed drives was a bus-powered portable. In fact, only two of those spun up and allowed me to read/write data.
The remaining 5 drives were the bigger storage models that required external power to operate. Happily, they were still operational. I can't predict how much longer they will last, but they did make it past the decade mark.
Ideally, we would pull out all of our hard drives and spin them up annually. But clearly, that wasn't my practice. And I doubt that many of you have the inclination to do this as well.
One of the things that I recommend in Organizing and Archiving Digital Photos is to consolidate the data from this tribe of hard drives on to a larger, more modern storage system, such as the LaCie 8TB 2big 2-Bay USB 3.1 Type-C RAID Array.
This gives you a couple advantages. First, you have all of your archival data on one storage system. Second, you can implement a RAID 1 configuration to automatically mirror the information on multiple drives, helping to protect you from mechanical failure.
Just Released! Organizing and Archiving Digital Photos
It's a concern that lingers in the mind of just about every digital photographer: "How do I preserve my digital images and make them accessible while doing so?"
If you've had those thoughts, then help is available now. My latest LinkedIn Learning/lynda.com title, Organizing and Archiving Digital Photos is a complete course that shows you a variety of options and techniques to take control of protecting your image collection.
As your photo library grows, it becomes more important to back up your work. In this course, I teach the concepts and techniques behind efficient photo management for the long haul. First, I compare a few selected photo storage philosophies and techniques. I then show you how to create an ultralight backup system for travel, also back up photos stored on a laptop (or desktop), and finally, review archiving strategies for storing photos for decades.
Here are just a few of the talking points that I cover in the training.
Creating an ultralight backup system for travel.
Sending images from cameras to mobile devices.
Internal vs. external hard drives (both have their roles).
Organizing photos in managed vs. referenced catalogs vs. Finder-based.
Re-archiving images from older hard drives (do this before they fail!).
Integrating cloud services into your overall strategy.
Including a few tips you might not have considered, such as making archival prints of your best images.
You can start fine-tuning your workflow today by watching Organizing and Archiving Digital Photos on LinkedIn Learning and on lynda.com. It's a great way to begin the process of protecting your digital media for years to come.
The Essential Steps to Impressive Video Conferencing
If you want to learn more about looking and sounding great for your next online interaction, then I think you'll very much enjoy my latest online workshop, The Essential Steps to Impressive Video Conferencing.
This 1-hour deep dive focuses on the 3 major areas of successful online interaction: Audio, Video, and Environment. During the course, I walk you through a variety of techniques that range from simple using gear that you already have, to improving your chops through a few inexpensive purchases.
The course is currently available for free to our Inner Circle Members on Patreon. Members, just go to our Patreon site, and all the information will be there. If you're not already an Inner Circle Member, you can join us for $5 a month.
The course is also available on our Nimble Photographer Workshop Page for $14.95.
I have tons of great tips and techniques waiting for you there. If you want to get serious about how you come across during online meetings, classes, interviews, and family interactions, then you definitely will want to watch this course.
Digitizing Family Memories Course Now Available Online
Each of the four classes will outline a specific set of steps for you to accomplish. By the end of the course, you will have an organized digital archive of your most valuable family images.
You can sign up for the course by visiting the Workshops page on The Nimble Photographer. The course fee is a reasonable $39 (on sale right now). It includes the 4 class videos, class notes, and access to the class forums that are a part of each movie.
Updates and Such
Inner Circle Members: A big thanks to those who support our podcast and our efforts!
Due to the coronavirus pandemic, we've had to postpone our July photography workshop at Lassen Volcanic Park. We so still have on the schedule, however, our Eastern Sierra event in October.
How to Watch Photos for macOS Catalina and iPadOS - Learn everything you need to know about Photos for the Mac and iPad by checking out my latest course on LinkedIn Learning and on lynda.com. This course is perfect for Mac and iPad based photographers who shoot with iPhone, Mirrorless, and DSLR cameras. It covers both photography and movies. And if I say so myself, it's a lot of fun.
B&H and Amazon tiles on www.thedigitalstory. If you click on them first, you're helping to support this podcast. (The Digital Story is supported by its audience. When you purchase through links on our site, we may earn an affiliate commission.) And speaking of supporting this show, and big thanks to our Patreon Inner Circle members:
Affiliate Links - The links to some products in this podcast contain an affiliate code that credits The Digital Story for any purchases made from B&H Photo and Amazon via that click-through. Depending on the purchase, we may receive some financial compensation.
And finally, be sure to visit our friends at Red River Paper for all of your inkjet supply needs.
See you next week!
More Ways to Participate
Want to share photos and talk with other members in our virtual camera club? Check out our Flickr Public Group. And from those images, I choose the TDS Member Photo of the Day.
Podcast Sponsors
Red River Paper - Keep up with the world of inkjet printing, and win free paper, by liking Red River Paper on Facebook.
The Nimbleosity Report
Do you want to keep up with the best content from The Digital Story and The Nimble Photographer? Sign up for The Nimbleosity Report, and receive highlights twice-a-month in a single page newsletter. Be a part of our community!
Want to Comment on this Post?
You can share your thoughts at the TDS Facebook page, where I'll post this story for discussion.