This is The Digital Story Podcast #748, July 21, 2020. Today's theme is "Time to Think About Workshops (or just too darn early)?" I'm Derrick Story.
Opening Monologue
Back in March 2020 when we first sheltered-in-place, many hoped that we could put a lid on this pandemic. But now months later, we still find ourselves in the heat of battle. With two physical workshops remaining on the books, I decided to listen to what you think about upcoming events. And I hope you'll participate in our listener poll.
Time to Think About Workshops (or just too darn early)?
Outdoor workshops have advantages over indoor events. The fresh air circulating makes it far more reasonable to engage in photography, as long as physical distancing is respected.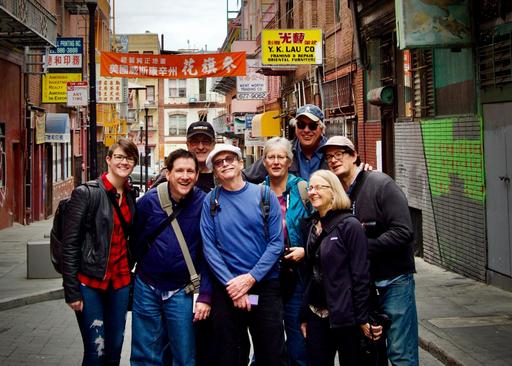 But there are still travel logistics to be considered. And what do you do about meals and class sessions? Certainly a lot to consider.
I have two events on the books. The first is the Eastern Sierra Photography Workshop on Oct. 1-3, 2020. The second event is the Costa Rica Creative Immersion Photography Workshop on January 10-17, 2021.
What I'd like to know is what is your opinion about the timing of each of these workshops. You can share your opinion by participating in the reader poll: Time to Start Thinking About Workshops? (for Patreon members). If you're not an Inner Circle Member, you can voice your opinion on our TDS Facebook page. Let your thoughts be heard, then I will recap the results in next week's show.
Review the TDS Show on Apple Podcasts
It's always helpful to have fresh reviews on Apple Podcasts. And a big thank you to those who reviewed our show on Apple Podcasts last week. I truly appreciate it.
I'm Now Writing on Medium
I've started publishing articles on Medium.com as @derrickstory. Posts that aren't anywhere else include: "How IBIS Saved the Day, er, The Night," "From LA to San Francisco, 61 Days in a Different World," and "My 10 Years with Olympus Cameras." If you're interested in these topics, I'm posting an article a week. You might want to stop by and follow.
Canon's 5D DSLR Line is Dead: Report
You can read the entire article on Petapixel.com
If you love the Canon 5D Mark IV DSLR and have been waiting for its successor to be announced, brace yourself for a big disappointment: Canon has reportedly decided to discontinue its popular and pioneering 5D line of cameras.
Canon was, as recently as October 2019, said to be working on the 5D Mark V for a release by the end of 2020. But with a big push toward mirrorless cameras and the industry struggling with the economic devastation caused by the COVID-19 pandemic, it seems that the camera has now been erased from Canon's roadmap.
Canon Rumors is hearing from a reliable source that there will not be a Canon 5D Mark V and that there will be no direct successor to the Canon 5D Mark IV.
The original Canon 5D was announced in 2005 and was the first full-frame DSLR with a standard DSLR size (as opposed to the double-grip form factor of the 1D line). In 2008, Canon announced the Canon 5D Mark II, which made a huge splash as the first Canon EOS camera to offer video recording capabilities.
Pentax doubles down on DSLRs: "there is simply no substitute"
You can read the entire article on DigitalCameraWorld.com.
On social media, Pentax has been teasing a statement about its future. Now the manufacturer has revealed its statement, and it is simple: "Pentax believes in the future of SLR photography".
It is the latest in a long line of messages from the company, eschewing a mirrorless future in favor of DSLRs. A strategy that seems increasingly questionable, in a world where every other major manufacturer has put its eggs in the mirrorless basket.
The company launched a microsite dedicated to extolling the virtues of SLR cameras and, specifically, the optical viewfinder - which Pentax is positioning as the key USP of its entire product line.
"Pentax is committed to the future of SLR photography through the continued development of camera technology," states the strange new site. And the pro-SLR, anti-mirrorless sentiment is echoed in an accompanying new promotional video.
"It's such a joy to use an SLR, that there is simply no substitute for this style of shooting."
Ripping and Cataloging Audio CDs Now Available for Inner Circle Members
In this 40-minute video, I show you an easy way to incorporate audio compact discs into your current digital music library using iTunes/Apple Music for Mac or Windows.
You'll learn how to choose the best codec for your music, how to easily incorporate album artwork, and tips to keeping everything organized along the way.
It's available right now, for free, to TDS Inner Circle Members. And if you're not part of the Circle yet, you can sign up today and watch the movie right away. Just click on the Patreon tile that's on all the pages of The Digital Story.
The New Donation Kit for Carefree Shipping of Found Film Cameras
We have more time around the house than ever. And you finally dove into that bedroom closet that's been begging for some organization.
If you found a film camera that you're no longer using, our new Donation Kit makes it easy to pack and ship. Just visit the Contact Form on thenimblephotographer.com, click the box next to Donating a Film Camera, and let me know what you have. In your note, be sure to include your shipping address.
If it's a camera we can use for the shop, I'll send you a Donation Kit that includes a USPS Priority Mail shipping box and prepaid label. All you have to do is tape it up, insert the camera, and add the label. USPS will pick up your shipment from the front door of your house during their regular mail delivery. It's that simple!
Your donation help get analog gear in the hands of aspiring fine art photographers, and the proceeds help support this podcast.
Just Released! Organizing and Archiving Digital Photos
It's a concern that lingers in the mind of just about every digital photographer: "How do I preserve my digital images and make them accessible while doing so?"
If you've had those thoughts, then help is available now. My latest LinkedIn Learning/lynda.com title, Organizing and Archiving Digital Photos is a complete course that shows you a variety of options and techniques to take control of protecting your image collection.
As your photo library grows, it becomes more important to back up your work. In this course, I teach the concepts and techniques behind efficient photo management for the long haul. First, I compare a few selected photo storage philosophies and techniques. I then show you how to create an ultralight backup system for travel, also back up photos stored on a laptop (or desktop), and finally, review archiving strategies for storing photos for decades.
Here are just a few of the talking points that I cover in the training.
Creating an ultralight backup system for travel.
Sending images from cameras to mobile devices.
Internal vs. external hard drives (both have their roles).
Organizing photos in managed vs. referenced catalogs vs. Finder-based.
Re-archiving images from older hard drives (do this before they fail!).
Integrating cloud services into your overall strategy.
Including a few tips you might not have considered, such as making archival prints of your best images.
You can start fine-tuning your workflow today by watching Organizing and Archiving Digital Photos on LinkedIn Learning and on lynda.com. It's a great way to begin the process of protecting your digital media for years to come.
The Essential Steps to Impressive Video Conferencing
If you want to learn more about looking and sounding great for your next online interaction, then I think you'll very much enjoy my latest online workshop, The Essential Steps to Impressive Video Conferencing.
This 1-hour deep dive focuses on the 3 major areas of successful online interaction: Audio, Video, and Environment. During the course, I walk you through a variety of techniques that range from simple using gear that you already have, to improving your chops through a few inexpensive purchases.
The course is currently available for free to our Inner Circle Members on Patreon. Members, just go to our Patreon site, and all the information will be there. If you're not already an Inner Circle Member, you can join us for $5 a month.
The course is also available on our Nimble Photographer Workshop Page for $14.95.
I have tons of great tips and techniques waiting for you there. If you want to get serious about how you come across during online meetings, classes, interviews, and family interactions, then you definitely will want to watch this course.
Digitizing Family Memories Course Now Available Online
Each of the four classes will outline a specific set of steps for you to accomplish. By the end of the course, you will have an organized digital archive of your most valuable family images.
You can sign up for the course by visiting the Workshops page on The Nimble Photographer. The course fee is a reasonable $39 (on sale right now). It includes the 4 class videos, class notes, and access to the class forums that are a part of each movie.
Updates and Such
Inner Circle Members: A big thanks to those who support our podcast and our efforts!
Due to the coronavirus pandemic, we've had to postpone our July photography workshop at Lassen Volcanic Park. We so still have on the schedule, however, our Eastern Sierra event in October.
How to Watch Photos for macOS Catalina and iPadOS - Learn everything you need to know about Photos for the Mac and iPad by checking out my latest course on LinkedIn Learning and on lynda.com. This course is perfect for Mac and iPad based photographers who shoot with iPhone, Mirrorless, and DSLR cameras. It covers both photography and movies. And if I say so myself, it's a lot of fun.
B&H and Amazon tiles on www.thedigitalstory. If you click on them first, you're helping to support this podcast. (The Digital Story is supported by its audience. When you purchase through links on our site, we may earn an affiliate commission.) And speaking of supporting this show, and big thanks to our Patreon Inner Circle members:
Affiliate Links - The links to some products in this podcast contain an affiliate code that credits The Digital Story for any purchases made from B&H Photo and Amazon via that click-through. Depending on the purchase, we may receive some financial compensation.
And finally, be sure to visit our friends at Red River Paper for all of your inkjet supply needs.
See you next week!
More Ways to Participate
Want to share photos and talk with other members in our virtual camera club? Check out our Flickr Public Group. And from those images, I choose the TDS Member Photo of the Day.
Podcast Sponsors
Red River Paper - Keep up with the world of inkjet printing, and win free paper, by liking Red River Paper on Facebook.
The Nimbleosity Report
Do you want to keep up with the best content from The Digital Story and The Nimble Photographer? Sign up for The Nimbleosity Report, and receive highlights twice-a-month in a single page newsletter. Be a part of our community!
Want to Comment on this Post?
You can share your thoughts at the TDS Facebook page, where I'll post this story for discussion.