This is The Digital Story Podcast #867, November 1, 2022. Today's theme is "Announcing the 2023 TDS Photography Workshop Season." I'm Derrick Story.
Opening Monologue
From the red rocks of Sedona to the rugged shoreline of Point Reyes, the 2023 TDS Workshop season includes new online and in-person events. And I will share all of them with you today. Plus, the two biggest complaints about the new OM System OM-5, and two favorite things about macOS Ventura. I hope you enjoy the show.
Digital Photography Podcast 867
Tune-In Via Your Favorite Podcast App!

---

Apple Podcasts -- Spotify Podcasts -- Stitcher

Podbean Podcasts -- Podbay FM -- Tune In
Announcing the 2023 TDS Photography Workshop Season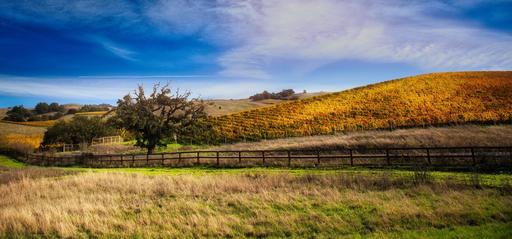 Now that we're back in full swing with in-person workshops, plus a revamped slate of online events, there should be plenty to tempt any enthusiast photographer. Here's an overview of the TDS 2023 Photography Workshop Season.
Inkjet Printing Workshop for Photographers Online Workshop - Nov/Dec 2022 and Nov/Dec 2023.

Maximizing Your Micro Four Thirds Camera Online Workshop - Feb. 2023.

Ultimate B&W Photography Online Workshop - April 2023

Pt. Reyes In-Person Photography Workshop - May 2023

Infrared Photography Online Workshop - July 2023

Sedona Arizona In-Person Photography Workshop - Oct. 2023

Wine Country in Autumn In-Person Photography Workshop - Nov. 2023
You can sign up for any of these events by visiting our Photography Workshops Page. Inner Circle Members receive a 10 percent discount on all events.
The Two Biggest Complaints About the New OM System OM-5 Camera
The OM System OM-5 mirrorless camera ($1,199.99 US) is chock-full of advanced features such as: High-Res Shot, Live ND, and Composite Modes; 121-Point All Cross-Type Phase-Detect AF; all-weather construction; 30 fps Shooting; ISO 200-25600; and a 20.4MP Live MOS Micro Four Thirds Sensor. You can take this handsome, compact MFT camera just about anywhere and get the shot.
But there have been two specifications that have universally annoyed OM System fans - 1) using a micro-USB port instead of USB-C for connectivity and in-camera charging, and 2) the none-updated Menu System.
It's interesting how important the basics are. Yes you get Live ND and other computational photography functions in the mid-range OM-5, but if you overlook ports and menus, it doesn't satisfy many customers.
Take note OM System designers!
The New Nimble Photographer Weekly Newsletter
The Nimble Photographer Newsletter is now publishing every Thursday. Readers will enjoy a variety of content spanning from short photo essays, to commentary on weekly events, to reviews of the latest and coolest photo gear.
Because of this rotating content, you won't see the same layout each time. There will be a certain freshness about The Nimble Photographer Newsletter that you typically don't see with other publications.
The Nimble Photographer Newsletter is a valuable addition to our existing community benefits that include TheDigitalStory Podcast, The Nimble Photographer website, TheFilmCameraShop, and Derrick Story on Medium.com.
How to Sign Up
You can Sign Up for Free to the Nimble Photographer Newsletter and receive each edition weekly in your inbox.
I'm looking forward to sharing lots of great content with you.
My 2 Favorite Photography Features in macOS Ventura
Duplicates Management - If you have duplicate images in your Photo Library, macOS Ventura can detect them and merge the duplicate images together. The people album can now be sorted alphabetically, and edits made on one photo can be copy and pasted to another photo.
Lift a Subject from the Background - The ability to copy the subject in Photos is a feature that I'm very excited about. With this, I can copy the subject to my clipboard and paste it practically anywhere.
Note: Hardware Requirements for Ventura -
iMac (2017 and later)
iMac Pro (2017)
MacBook Air (2018 and later)
MacBook Pro (2017 and later)
Mac Pro (2019 and later)
Mac Studio (2022)
Mac mini (2018 and later)
MacBook (2017)
Virtual Camera Club News
Inner Circle Members: A big thanks to those who support our podcast and our efforts! We are having a blast at our new Inner Circle hangout, the private group I've set up at DerrickStoryOnline. We'd love it if you join us. You can become an Inner Circle Member by signing up at our Patreon site. You will automatically be added to the new hangout.
My Writing on Medium.com: I now have 51 published articles on Medium.com. And if you haven't visited the site, and enjoy good writing on a variety of topics, I suggest that you may want to take a look. You can just go to the home page and enter "Derrick Story" in the search field. And if you like what you read, then follow me!
The New Donation Kit for Carefree Shipping of Found Film Cameras - If you've discovered a film camera that's no longer being used, our new Donation Kit makes it easy to pack and ship. Just visit the Contact Form on thenimblephotographer.com, click the box next to Donating a Film Camera, and let me know what you have. In your note, be sure to include your shipping address.
Affiliate Links - The links to some products in this podcast contain an affiliate code that credits The Digital Story for any purchases made from B&H Photo and Amazon via that click-through. Depending on the purchase, we may receive some financial compensation.
Red River Paper - And finally, be sure to visit our friends at Red River Paper for all of your inkjet supply needs.
See you next week!
You can share your thoughts at the TDS Facebook page, where I'll post this story for discussion.