This is The Digital Story Podcast #887, March 21, 2023. Today's theme is "Gearing Up for Spring." I'm Derrick Story.
Opening Monologue
For those of us north of the equator, spring is just around the corner. Even though some folks may still have a month of slush and snow before the flowers grow. Either way, it's time to get in shape for one of the best photography seasons of the year. Tips on how do that, and much more, on today's TDS Photography Podcast. I hope you enjoy the show.
Digital Photography Podcast 887
Tune-In Via Your Favorite Podcast App!

---

Apple Podcasts -- Spotify Podcasts -- Stitcher

Podbean Podcasts -- Podbay FM -- Tune In
Gearing Up for Spring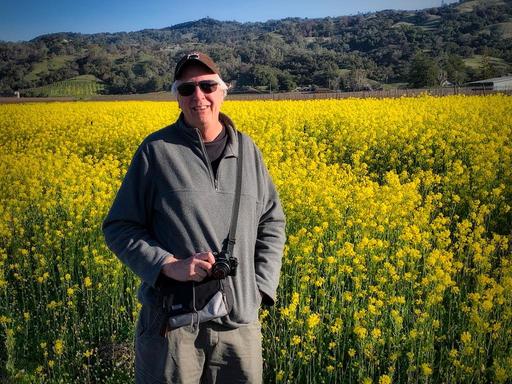 I look at spring activities through two lenses. The first is physical. Bad winter weather tends to take its toll on my fitness. And if I really want to enjoy outdoor life again, I have to be in decent shape.
The second lens is my camera gear. What do I need, if anything, to have the right tools for my adventures? And once I capture those images, is my workflow ready to accept them without strain?
Let's start with lens #1 - the physical aspect of our craft. I've long held the opinion that the greater our energy, the better our creativity. Now I'm certainly no triathlete, but I do strive to be able to enjoy a full day of activity without cutting corners on my photography.
I've already started working my way back in to shape. Every non-rain day here in Northern California, I get out by bike and go for a 20-30 minute ride. I have a few different routes that I alternate with to keep things interesting. And after just a couple weeks I'm already feeling stronger.
On bad weather days, I have a 20-minute workout indoors that incorporates a variety of stretches, weights, and tension using a surgical tube. Many of these exercises were learned as part of my physical rehab from injuries. Others were learned from magazine articles and advice from friends.
Regardless of which routine I'm able to do on a give day, I plan for early afternoon. This provides the added benefit of propelling me through the remainder of the day with much more energy than I would have otherwise. Honestly, there are no downsides here.
DxO PhotoLab 6 Now has Full FUJIFILM X-Trans Support
You can read the entire article on Dan Bailey Photo Blog.
Instagram Co-Founder Doesn't Like What the App Has Become
You can read the entire article PetaPixel.com.
Virtual Camera Club News
The Nimble Photographer Newsletter is now publishing every Thursday. Readers will enjoy a variety of content spanning from short photo essays, to commentary on weekly events, to reviews of the latest and coolest photo gear.
TDS Workshops! - You can sign up for available workshops by visiting The Nimble Photographer. Inner Circle Members receive a 10-percent discount on all events.
Inner Circle Members: A big thanks to those who support our podcast and our efforts! We are having a blast at our new Inner Circle hangout, the private group I've set up at DerrickStoryOnline. We'd love it if you join us. You can become an Inner Circle Member by signing up at our Patreon site. You will automatically be added to the new hangout.
My Writing on Medium.com: I now have 51 published articles on Medium.com. And if you haven't visited the site, and enjoy good writing on a variety of topics, I suggest that you may want to take a look. You can just go to the home page and enter "Derrick Story" in the search field. And if you like what you read, then follow me!
The New Donation Kit for Carefree Shipping of Found Film Cameras - If you've discovered a film camera that's no longer being used, our new Donation Kit makes it easy to pack and ship. Just visit the Contact Form on thenimblephotographer.com, click the box next to Donating a Film Camera, and let me know what you have. In your note, be sure to include your shipping address.
Affiliate Links - The links to some products in this podcast contain an affiliate code that credits The Digital Story for any purchases made from B&H Photo and Amazon via that click-through. Depending on the purchase, we may receive some financial compensation.
Red River Paper - And finally, be sure to visit our friends at Red River Paper for all of your inkjet supply needs.
See you next week!
You can share your thoughts at the TDS Facebook page, where I'll post this story for discussion.