This is The Digital Story Podcast #921, Nov. 14, 2023. Today's theme is "The 2024 TDS Workshop Season, Plus the Sony a9 III Global Shutter." I'm Derrick Story.
Opening Monologue
The marque feature of the Sony a9 III is the global shutter. I interview Zach Sutton from Lens Rentals to discuss its significance. Then we roll right into the just-announced Photography Workshop Schedule for 2024. It's an exciting lineup of both online and in-person events. And you're going want to hear what we're up to. All of this on today's TDS Photography Podcast. I hope you enjoy the show.
Digital Photography Podcast 921
Tune-In Via Your Favorite Podcast App!

---

Apple Podcasts -- Spotify Podcasts -- Stitcher

Podbean Podcasts -- Podbay FM -- Tune In
The Significance of the Sony a9 Global Shutter
The Sony a9 III is an amazing camera. And at the top of the feature list is the global shutter. I interview Zach Sutton, the editor of the LensRentals.com Blog, and we discuss the importance of the shutter and the new camera.
The 2024 TDS Photography Workshop Season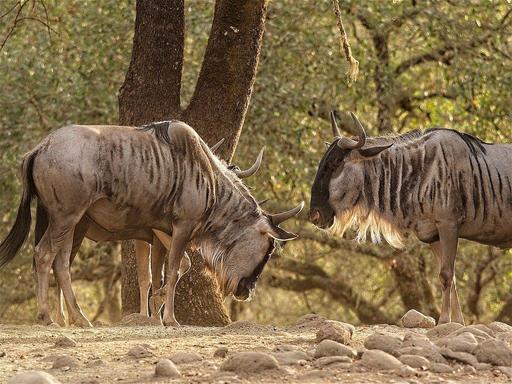 You can see all of the workshops and reserve your spot at thenimblephotographer.com
I've just announced six new workshops for next year - 3 online, and 3 in-person on location. All events are open for registration right now. Here's what's going on.
Photo Critique and Building Your Portfolio - Online
February 2024 - It's difficult for photographers to find constructive feedback for their images. And it's even more challenging to determine their strongest work on their own. In this workshop, participants will be able to present images each week to be reviewed by the group. Plus there will be tips on building a strong portfolio, entering photo competitions, and more.
Spring in Sedona, AZ - In-Person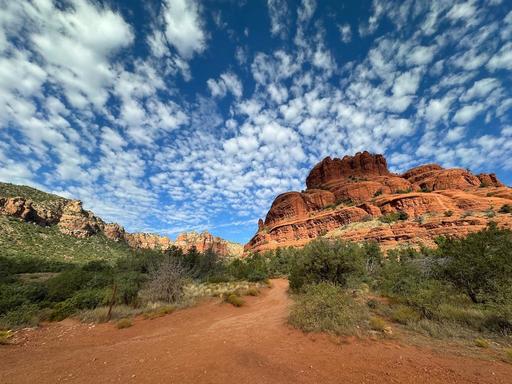 April 2024 - TDS photographers return to Sedona, AZ, but this time during the Spring to view the landscape in a whole new way. We will explore iconic locations, picturesque landscapes, mysterious vortexes, and towns frozen in time from the mining days. What a great way to kickoff our 2024 workshop season!
Infrared Photography - Online
June 2024 - Do you feel like the world is looking like "the same old same old" through your camera's viewfinder? Have you felt your enthusiasm for photography waning? Then it's time for you to consider exploring infrared imaging. Suddenly walks you've taken a hundred times look completely different as you see them through your camera. Old familiar subjects burst to life with new vibrancy. IR photography can energize your creativity, not only for this medium, but for all of your artistry.
Inkjet Printing for Photographers - Online
August 2024 - This inkjet printing workshop will help you tame your printer, enabling you to create beautiful prints and fine art greeting cards. We'll cover paper stocks, printer setups, project design, and even how to choose the best inkjet photo printer for you. Weekly printing assignments with class support will help you hone your skills. If you're tired of being baffled by the fine art output process, and are ready to start creating artwork that you can physically share with others, this workshop is for you.
Durango, CO and Mesa Verde National Park - In-Person
October 2024 - Autumn in Colorado. This workshop will combine the beauty of Durango, located in the Animas River Valley and surrounded by the gorgeous San Juan Mountains, elevation 6,500 feet, with the archaeological wonder of Mesa Verde National Park. During the workshop, we will photograph stunning landscapes, explore ruins, and immerse in the town that features hotels, restaurants, and railroads dating back to 1887.
Safari West and Wine Country Experience in Sonoma County - In-Person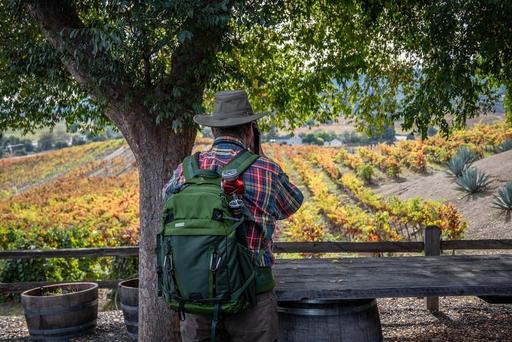 November 2024 - Referred to as the Sonoma Serengeti, Safari West is located on 400 rolling acres in the foothills of the Mayacamas Mountains and is home to hundreds of African animals, including exotic birds, mammals, and reptiles. We will explore this habitat in a private tour designed for photographers. We'll be driving through large open areas with unobstructed views of the creatures we discover. But the adventure does not end there. During this workshop, we'll enjoy a private wine tasting led by a wine educator, and stand on the cliffs of the rugged Sonoma Coast for stunning landscape work. A true adventure indeed!
Reserve Your Spot Today
All of our workshops currently have open seats. But typically that doesn't last for long. So if you want to join us in 2024, and I hope you do, visit the Nimble Photographer Workshops Page and reserve your spot. I hope to work with you in 2024!
Virtual Camera Club News
The Nimble Photographer Newsletter is now publishing every Thursday. Readers will enjoy a variety of content spanning from short photo essays, to commentary on weekly events, to reviews of the latest and coolest photo gear.
TDS Workshops! - You can sign up for available workshops by visiting The Nimble Photographer. Inner Circle Members receive a 10-percent discount on all events.
Inner Circle Members: A big thanks to those who support our podcast and our efforts! We are having a blast at our new Inner Circle hangout, the private group I've set up at DerrickStoryOnline. We'd love it if you join us. You can become an Inner Circle Member by signing up at our Patreon site. You will automatically be added to the new hangout.
Great Photography Articles on Live View - If you check out our publication and appreciate what you see, be sure to follow us and clap for those authors. You can find us at medium.com/live-view.
If you're interested in writing for Live View, drop me a line at dstory@gmail.com.
The New Donation Kit for Carefree Shipping of Found Film Cameras - If you've discovered a film camera that's no longer being used, our new Donation Kit makes it easy to pack and ship. Just visit the Contact Form on thenimblephotographer.com, click the box next to Donating a Film Camera, and let me know what you have. In your note, be sure to include your shipping address.
Affiliate Links - The links to some products in this podcast contain an affiliate code that credits The Digital Story for any purchases made from B&H Photo and Amazon via that click-through. Depending on the purchase, we may receive some financial compensation.
Red River Paper - And finally, be sure to visit our friends at Red River Paper for all of your inkjet supply needs.
See you next week!
You can share your thoughts at the TDS Facebook page, where I'll post this story for discussion.