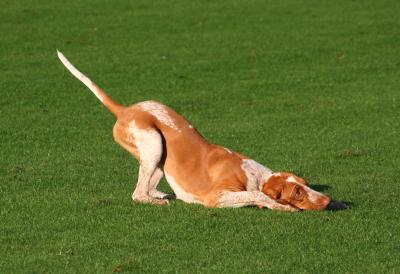 "I was shooting field hockey (boy, that is hard, timing is crucial, but I guess practice makes perfect. I do think an IS lens will help tough...)," says Maarten Sneep. "On the next field someone was playing with his dog. Again, more timing challenges, but I think I got this one. The dog was waiting for the ball to be thrown, and the anticipation is what I really like in the picture."
Maarten used a Canon EOS 350D, Sigma 55-200mm zoom @ 200mm, set at ISO 400, f/7.1, and 1/1600. (Automatic action program mode, just getting the shot during a sporting activity is enough work for me right now...)
If you have an interesting candid you'd like to share, take a look at our Submissions page, then send us your Grab Shot. If we publish it, you'll receive an ultra cool custom carabineer keychain.
Technorati Tags: candid, digital photography