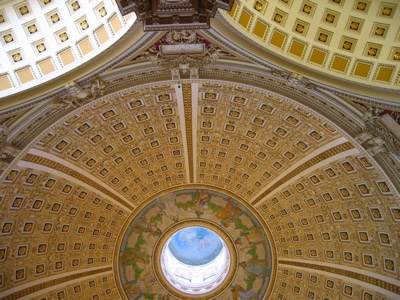 "The Main Reading Room at the Library of Congress is a temple of knowledge," says Tom Bridge, "but photography is generally prohibited. I did managed to sneak this one shot of the ceiling, and I thought it was particularly cool."
Tom used a Canon PowerShot S410 in Program mode (1/50th @ f-2.8)
If you have an interesting candid you'd like to share, take a look at our Submissions page, then send us your Grab Shot. If we publish it, you'll receive an ultra cool custom carabineer keychain.
Technorati Tags: candid, digital photography