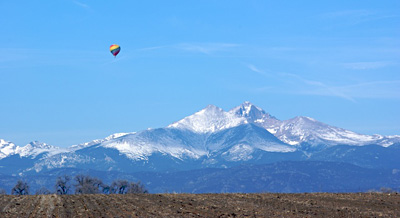 "I saw this as I was riding north from Denver to Cheyenne on a strangely calm morning" said Mark Castleman. "It's a good reminder to keep your camera with you because you never know when you'll be in the right place at the right time."
Mark used his Pentax K10D with a 100-300mm lens set to 185mm; f-9.5, 1/350th, at ISO 100 for this terrific grab shot.
If you have a candid you'd like to share, take a look at our Submissions page, then send us your Grab Shot. If we publish it, you'll receive an ultra cool custom carabineer keychain.
Technorati Tags: candid, digital photography, grab shot, The Digital Story
---
Sponsor Note...
ExpoDisc Custom White Balance -- Simply Better Color. Simply Better Pictures. Visit www.expodisc.com