If not your worst nightmare, it's close: you've accidently erased your memory card losing precious photographs before they've been safely uploaded to the computer. You fear you may have lost everything.
But chances are good that you can recover those photos. First, remove the memory card from the camera. Then download the latest version of PhotoRescue. You can grab a demo version initially, then buy the application once you've saved the data from your card. Launch the program and click on the "Backup card" button. PhotoRescue will copy the entire contents of your card to the destination your designate, and label the file, "card_image.cib". Your "erased" data has now been transferred to your computer.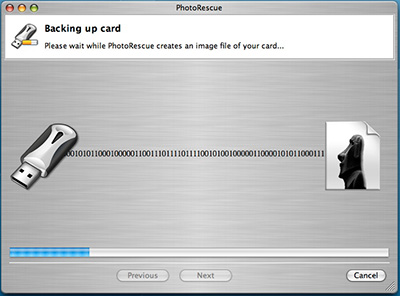 At this point, you can buy PhotoRescue for $29 US and recover your pictures using "Quick Recovery." This function will read your card directly if it's still connected to the computer, or it can read the backup file you created earlier. Either way, you can't actually restore the images without paying the registration fee.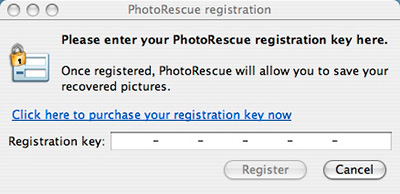 My advice is this: even if you're not ready to pay for PhotoRescue now, download the demo today and have it on your hard drive. That way, if you need it, and don't have Internet handy, you can backup the contents of your memory card immediately, then restore the pictures once you have a chance to go online and pay the $29 registration.
PhotoRescue works for both Mac and Windows. The Mac version is Universal Binary, and is quite speedy on an Intel Mac. In just minutes, I successfully recovered nearly 2GBs of photos from a formatted SD card that was full of images from my Canon SD700. There are also other recovery applications available that you might want to look in to. The bottom line, however, is to be prepared for an accidental erasure, so you don't lose valuable pictures.
Technorati Tags: The Digital Story