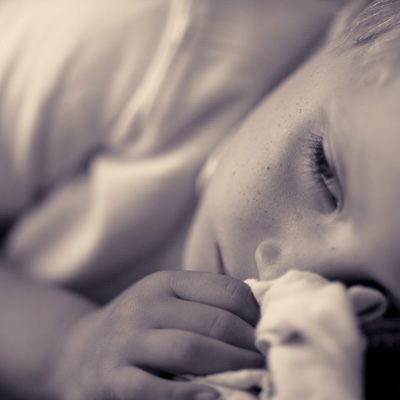 "I grabbed this shot, killing time, in the train with a wondurful mixture of cold window light and warm tungsten or halogen," said Chris Wesseling. "Wide open, aperture priority. Focussing so close gives you a lot of room to play with depth of field. Even though in color it's a pretty monochromatic image, I chose a toned B&W to lay even more emphasis on the softness of it all. The hanky, the slumber, the skin, the focus."
If you have a candid you'd like to share, take a look at our Submissions page, then send us your Grab Shot. If we publish it, you'll receive an ultra cool custom carabineer keychain.
And you can view more images from our virtual camera club in the Member Photo Gallery.
Technorati Tags: candid, digital photography, grab shot, The Digital Story