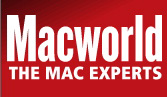 "It's little wonder that Flickr has become the photo-sharing Web site of choice for so many digital photographers. In a matter of minutes, you can set up a free account, upload photos, and invite friends and family to view your masterpieces. Add tags (descriptive keywords) to those photos, and anyone can find and enjoy your images. Guests can add comments, offer suggestions for improving your shots, and even include you in their contacts list, creating a social network of like-minded users."
"But if you think you've seen all Flickr can do, you may be in for a surprise. An abundance of Flickr add-ons and related Web sites make the photo-sharing experience faster, nimbler, and more fun."
Those are the opening salvos from my latest article for Macworld Magazine titled, Great Flickr add-ons. Nothing too deep here, but I do cover adding photos to Flickr via email, online photo editing, streaming Flickr images into your web site, and some handy uploading tools. It's fun and it's free.
Technorati Tags: digital photography, The Digital Story