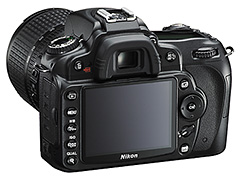 The Nikon folks have their thinking caps in high gear. It's about time someone put movie mode on a DSLR. Think about it - Live View LCDs, big image sensors, and great glass. And you get all of that on the new Nikon D90.
They start with a new 12.9 MP CMOS sensor. Add a 3" LCD screen with Live View. Then add movie capture at 720p (1280x720) at 24fps with mono sound.
I am so impressed with the innovation coming out of Nikon right now. Canon, what is your response?
Technorati Tags: Derrick Story, digital photography, DSLR, Technology, The Digital Story, Nikon D90