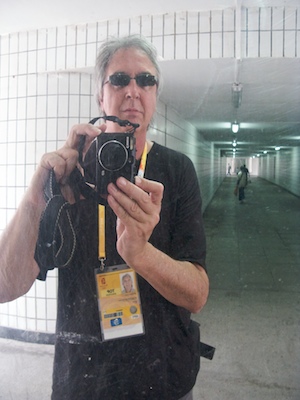 Since I had the night shift tonight, that left my entire day open to hit the streets of Beijing with just a fanny pack and my Canon G9. My mode of transportation was the excellent subway system. It's air conditioned, easy to figure out, and free if you have a media pass for the Olympics (note mine hanging around my neck in the shot above.)
My plan was basic. Take the subway somewhere, get off and wander the streets, then get back on the subway to somewhere else. I found some interesting alleys along the way, and was able to work without drawing a lot of attention to myself thanks to the G9.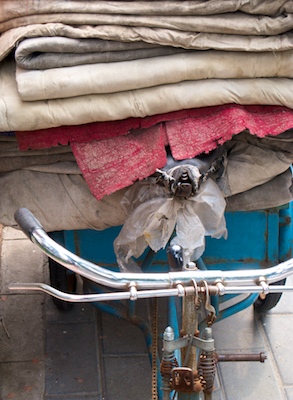 I also climbed up a few overpasses for a bird's eye look at the world below.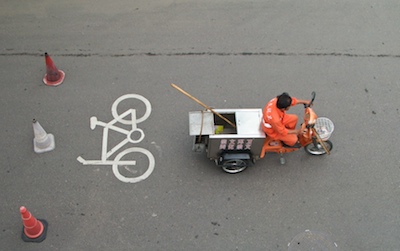 Then, to end my day, I took a stroll through the park surrounding the Temple of Heaven. There I came upon this talented lady twirling a long colorful flag. But that was all I had time for. So, back on the subway to my hotel for a quick shower before reporting to work at the MPC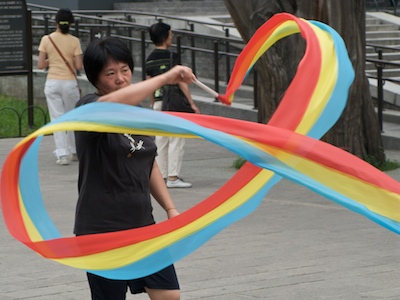 Photos by Derrick Story, captured with a Canon G9 compact camera in Raw mode.
Technorati Tags: Beijing, Canon G9, Derrick Story, digital photography, Technology, The Digital Story