I've warmed up to the built-in camera for the iPhone, but now, thanks to CameraBag (available in the iTunes App Store), I'm actually having a blast with my iPhone. CameraBag is a processing application that enables you to crop, then apply different "cameras" to your captured image. Each "camera" has a different look. Some convert to B&W, others fade, and one boosts colors in a very interesting way. My favorite cameras are the: "Helga," washed out highlights and vignetting; "Lolo," vibrant, color boost; "1962," clean black and white; "Ansel," smooth gradation from black to white; and "1974," faded with a tint.
You can take a picture on the spot and process it, or you can reach into your camera roll, pull something out, and play with it. Suddenly, that library of images you have stashed on your iPhone are valuable assets for image play.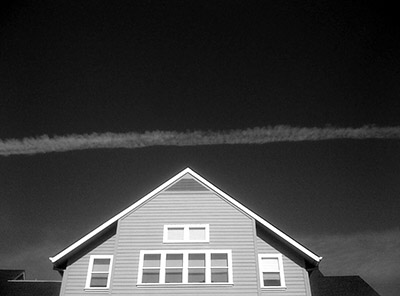 Here's a shot of O'Reilly Media headquarters in Sebastopol with vapor trail. Image was recorded with an iPhone and processed with the "Ansel" camera in CameraBag.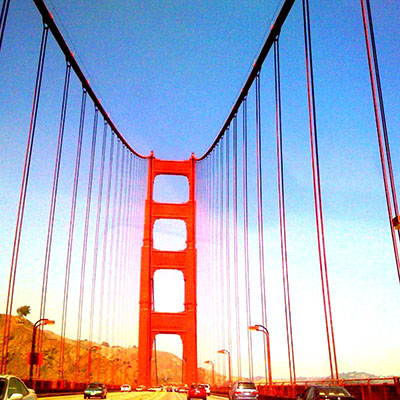 And here's an iPhone shot of the Golden Gate Bridge processed with the "Lolo" camera in CameraBag.
These images were manipulated only with CameraBag. I then sent them to my flickr page via the email function in the iPhone. This means I can shoot, process, and publish -- all from my mobile device on the go.
CameraBag is on sale right now for $2.99 in the App Store. You can download it through iTunes, or directly from your iPhone. It takes about 15 minutes to get comfortable with the controls. Once you get comfy with it, I think you'll have a blast... and produce some terrific imagery with your little ole iPhone.

Events! See the TDS Event Calendar for photography workshops, speaking engagements, and trade show appearances.
I'm in NYC next week teaching at PhotoPlus Expo!
---
Technorati Tags: Derrick Story, digital photography, Technology, The Digital Story, CameraBag