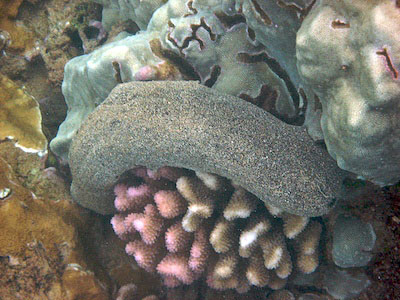 The morning was overcast, which is always a drag for snorkeling. But a little light broke through in the afternoon. So I geared-up and headed straight out to the third buoy on my beach. Between the swell and wind, I wasn't expecting much. But to my surprise, I had one of my better shooting sessions underwater. I guess you just never know for sure.
It seemed like all of the fish were out. One of the more interesting creatures was this Sea Slug draped over a handsome coral. He was probably about 18" long. I appreciated him striking an elegant pose.
Photo by Derrick Story. Captured with a Canon SD700 IS in a Canon underwater housing. Camera set to "Underwater" scene mode.
---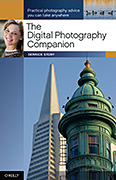 Now Available! The Digital Photography Companion. The official guide for The Digital Story Virtual Camera Club.
25 handy and informative tables for quick reference.
Metadata listings for every photo in the book
Dedicated chapter on making printing easy.
Photo management software guide.
Many, many inside tips gleaned from years of experience.
Comprehensive (214 pages), yet fits easily in camera bag.
---
Technorati Tags: Derrick Story, digital photography, Technology, The Digital Story, Underwater