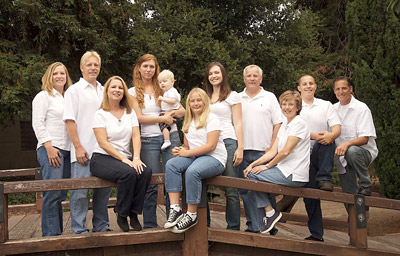 Now that we're smack dab in the middle of the holiday season, group shots are more important than ever. You may want to take one of your family to create your own greeting card. Or you my be the photographer behind the lens at a gathering trying to pull together a group shot. Either way, this podcast will help you get the best image possible.
Monthly Photo Assignment
Group Shot is also this month's photo assignment. This is your opportunity to practice, then publish the results. You can read more about how to submit on our Submissions page. Deadline for entry is Dec. 31, 2008.
Listen to the Podcast
Now that I've piqued your curiosity, it's time to listen to today's audio show titled, "Get Great Group Shots." You can download the podcast here (24 minutes). You can also subscribe to the podcast in iTunes
The Digital Story podcasts are available for direct download from Apple iPhones. I've created a special mobile download page here. Just load the page in Safari, browse the podcast line-up, and click on the one you want to listen to.
Want to share photos and talk with other members in our virtual camera club? Check out our new Flickr Public Group. It's a blast!
---
-
---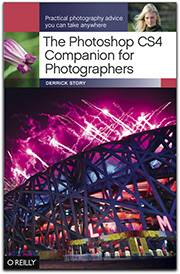 Learn what photographers need to know to organize and edit their images with Photoshop CS4. Take a look at The Photoshop CS4 Companion for Photographers. It fits in your laptop bag and is very easy on your wallet.
---
Technorati Tags: digital photography, podcast, technique, Technology, The Digital Story, tips
---
Sponsor Notes...
Add Magic to Your Slideshows -- FotoMagico presentations are so amazing that your audience will be asking how you did it.
Red River Paper -- Try the $7.99 Sample Kit.