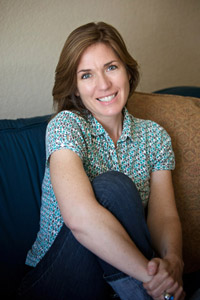 Stephanie Scheetz is a talented artist, engaging personality, and oversees the new Creative Output section on The Digital Story. Her latest video, Make a Custom Notebook Using Your Images shows you how to transform a 99-cent paper notebook into an artistic gift that features your imagery.
In case you've missed it, Stephanie has been busy showing you other great projects that you can easily make at home with your photography. A few examples include:
Make a Custom Photo Gift Bag
(Video Tutorial)
Buckle-Up Frame Present for Dad on Father's Day
A Time to Remember - Make Your Own Photo Clock
Packing Tape Transparencies
So, if you haven't met Stephanie yet, please check out her work. And she'd love it if you left her a comment too. The Digital Story isn't just about making great pictures, we want to give you ideas on how to share them with the world.