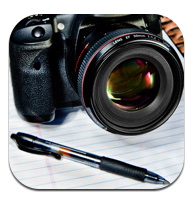 I always have a few model releases in my camera bag in case I capture a great portrait on the fly. One thing I've learned over the years is that you have to get the signed release on the spot. If you wait to exchange emails at a later date, the odds of you getting the release diminish substantially.
Since I always have my iPad in my camera bag, I can now use Photographers Contract Maker (for iPad and iPhone) instead. It comes with four templates: photo shoot, model release, copyright release, and 2nd shooter work for hire.
After a little practice, I was able to complete a model release in just a couple minutes, then have the PDF emailed to me and the model right on the spot. The model signs the release using the touchscreen.
Photographers Contract Maker is available in the App Store for $2.99. Don't leave home without it!
---
The Digital Story on Facebook -- discussion, outstanding images from the TDS community, and inside information. Join our celebration of great photography!
---