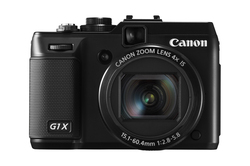 The folks at Imaging-Resource.com have published an excellent image comparison test with the Canon G1 X
and a batch of its competitors, including the Canon G12, Canon T3i, Nikon J1, Olympus E-P3, and Sony NEX-5N.
The lab shots were captured at base ISO and then at ISO 1600 and ISO 3200. You can read the report and see all of the photos here: Canon PowerShot G1 X Preview.
Bottom line: The Canon G1 X definitely held its own, or surpassed, all of these cameras in this test.
---
The Digital Story on Facebook -- discussion, outstanding images from the TDS community, and inside information. Join our celebration of great photography!
---