For the April 2012 Photo Assignment, TDS shooters got "up close and personal" with their subjects. See for yourself how the world changes with a tight perspective in our gallery, Macro. And which one will be the SizzlPix Pick of the Month?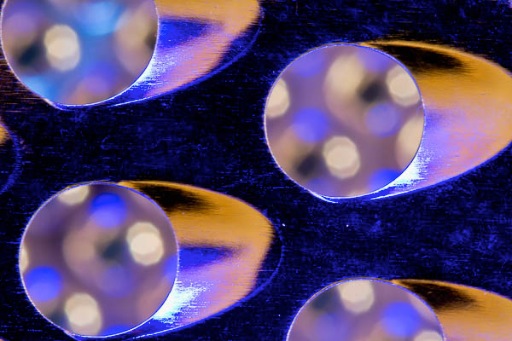 Photo by Hamish Carpenter. "I recently purchased the Canon 100mm f2.8L Macro lens and this assignment gave me an excuse to get out and do some experimenting. For this photo, I set up a standard cheese grater on a table with a towel underneath and placed a colored gel on a speedlight to get this effect. Mild effects were added in Color Efex Pro4. I think it came out pretty well. I look forward to spending more time finding new objects to shoot with this lens - it is amazing!" To see all of the other terrific shots from April, visit the Macro gallery page.
---
Participate in This Month's Assignment
The June 2012 assignment is "Signs." Details can be found on the Member Participation page. Deadline is June 30, 2012.
Please follow the instructions carefully for labeling the subject line of the email for your submission. It's easy to lose these in the pile of mail if not labeled correctly. For example, the subject line for this month's assignment should be: "Photo Assignment: June 2012." Also, if you can, please don't strip out the metadata. And feel free to add any IPTC data you wish (These fields in particular: Caption, Credit, Copyright, Byline), I use that for the caption info.
Good luck with your June assignment, and congratulations to all of the fine contributors for April.
---
-
---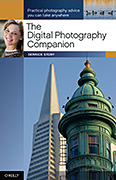 Now Available! The Digital Photography Companion. The official guide for The Digital Story Virtual Camera Club.
25 handy and informative tables for quick reference.
Metadata listings for every photo in the book
Dedicated chapter on making printing easy.
Photo management software guide.
Many, many inside tips gleaned from years of experience.
Comprehensive (214 pages), yet fits easily in camera bag.
---
Technorati Tags: digital photography, The Digital Story, Photo Assignment