This is The Digital Story Podcast #641, June 26, 2018. Today's theme is "Overcooked." I'm Derrick Story.
Opening Monologue
A by-product of today's amazing post production software is sometimes images that are over-saturated, sharpened, and in general, overdone. You may think that the creators of these images would see their overzealous processing. But realizing it is trickier than you'd think. We're going to take a closer look at this phenomenon in today's TDS podcast.
Overcooked
I remember standing before a series of images printed by Ansel Adams. The photo was the famous Moonrise Over Hernandez. There were about a dozen prints on the wall, and as I examined them from left to right, each image became darker and more intense.
The image on the far left was an early print. The one on the far right was one of the last prints. It was amazing to me to stand back and watch how the artist keep pushing the envelope as he printed the image over the years. My favorite version was one of the earlier prints.
I thought about Adams again recently when reviewing images by very good photographers online. Nearly all of them were great captures. Some of them had complementary post processing that enhanced the original image. Many of them had gone too far in editing and had created striking but unnatural works. I wondered that if the same phenomenon that led to Adams overcooking Moonrise Over Hernandez applies to editing with software. My conclusion is they are very much the same.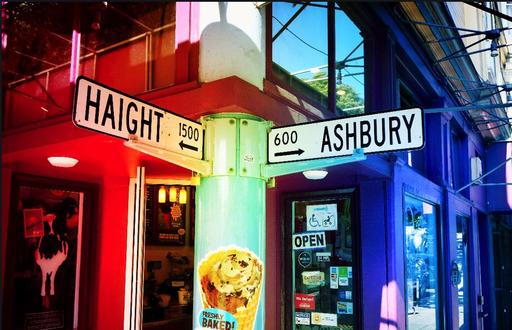 Here are five suggestions to help you check your processing to prevent overcooking your images.
Determine the Objective of the Image - Is this shot meant to be surrealistic or abstract? If not, what is your goal with it? Have some idea before your start editing.

Study the Works of Photographers You Admire - One of the best ways to refine your visual voice to study the works of those you admire. When do they push the envelope, and when do they show restraint?

Stop Editing and Walk Away - This is a critical step, especially when working late at night. Let your eyes reset by focusing on other things, such as the outdoors during a breath of fresh air.

Show Others Your Work - Most of us realize that we are sometimes not the best judge of our work. Show different versions of the image to someone you trust artistically. Listen to their comments with an open mind.

Learn Your Visual Weaknesses - Do you tend to over sharpen or use too much clarity? Do you have a track record of opening up shadows too much and killing the highlights? Are your a saturation fiend that think if a little color is good, then lots is even better?
It's hard to show restraint sometimes. We've all been there. But keeping this guidelines in mind will help you develop a more consistent, appealing visual voice.
The Portfolio Project - Week 8 - The Directory is Live!
You can now visit our Directory of Portfolios by TDS Photographers. I will continue to add sites to this page on a weekly basis.
If you've signed up for a Portfoliobox Pro account, and have published at least one page, then send me the link to that site. Use the Contact Form on the Nimble Photographer and provide your name, the link, and the subject of the page or site you've published.
I will also maintain the link to the directory in our show notes, and I will add it to the Member Participation page on TheDigitalStory.
I love using Portfoliobox for these reasons:
My images look great, both on my computer and on my mobile devices.
It's easy to use. Without any instruction, I'm adding a high quality page in just minutes.
It's affordable. There's a free plan and a Pro version. The Pro version is only $82.80 per year or $8.90 per month USD, and that's before the 20 percent TDS discount.
Highlights with the Pro Plan
In addition to unlimited pages, you get a personalized domain name, web hosting, and up to 1,000 images.
Get Started Today
Just go to the TDS Landing Page to get started with your free account, or to receive the 20 percent discount on the Pro version. And if you want to see the page that I've begun, visit www.derrickstoryphotography.com.
Hands on with the Ruggard Electronic Dry Cabinet
I published a hands-on review of the Ruggard Electronic Dry Cabinet. This is a handsome and useful storage unit for photography gear and prints. It's available at B&H for $249 with free shipping. And it might be something that would look great in your office or studio.
Luminar Deep Dive Workshop
July 21, 2018 - 8:30 AM to 12:30 PM - Santa Rosa, CA Facilitators: Derrick Story and Angela Andrieux
Practically every photographer who comes to Luminar arrived from somewhere else.
Maybe you're a Lightroom user who wants to get away from the Creative Cloud subscription. Many Aperture users have been waiting for the next big thing that they can migrate to. Regardless of where you're coming from, Luminar offers both the traditional editing tools that we've come to love, plus innovation that we've never seen before... all in one affordable package.
If you're interested in the future of image editing, this workshop is for you. Derrick and Angela will show you how to apply your favorite techniques in Luminar, such as using a gradient screen to tame an overly bright sky, plus introduce you to the next generation of image editing with tools such as Accent-AI.
The four-hour workshop will be divided into 3 segments.
Session 1 - Luminar Basics: How to Accomplish Everyday Tasks
Session 2 - Traditional Techniques in Luminar: Working with Layers, Screens, Blending Modes and More
Session 3 - The New Age of Image Editing: How Luminar's New Tools will Change Your Photography
Plus, we'll provide the latest information about the Skylum Digital Asset Manager, lead Q&A sessions, and share our experiences working with the Skylum team.
If you want to explore the Luminar alternative, then this is an event you don't want to miss.
About the Facilitators
Angela a photographer, blogger, and photography coach living in Chesapeake, VA. She is a working photographer, educator, and works with Skylum, helping to facilitate their community forum. Angela provides both creative and technical support. And she truly understands the Luminar image editing process.
Derrick is a writer, photographer, teacher, and podcaster. You can follow his weekly shows on TheDigitalStory.com, as well as read his blog posts, check out his workshop schedule, and find links to his social accounts, including Instagram (DerrickStory), Twitter (Derrick_Story), and Facebook (thedigitalstory). TheDigitalStory show is also available where ever you download your podcasts. Derrick is the moderator for Skylum's Public Group on Facebook.
Workshop Fee: $69
You can register here at: our workshops page.
Updates and Such
You can become a member of our Inner Circle by clicking on this link or by clicking on the Patreon tile that's on every page of The Digital Story.
B&H and Amazon tiles on www.thedigitalstory. If you click on them first, you're helping to support this podcast. And speaking of supporting this show, and big thanks to our Patreon Inner Circle members:
And finally, be sure to visit our friends at Red River Paper for all of your inkjet supply needs.
See you next week!
More Ways to Participate
Want to share photos and talk with other members in our virtual camera club? Check out our Flickr Public Group. And from those images, I choose the TDS Member Photo of the Day.
Podcast Sponsors
Red River Paper - Keep up with the world of inkjet printing, and win free paper, by liking Red River Paper on Facebook.
Portfoliobox - Create the site that your best images deserve by visiting Portfoliobox. And get a 20 percent discount by using our landing page!
The Nimbleosity Report
Do you want to keep up with the best content from The Digital Story and The Nimble Photographer? Sign up for The Nimbleosity Report, and receive highlights twice-a-month in a single page newsletter. Be a part of our community!
Want to Comment on this Post?
You can share your thoughts at the TDS Facebook page, where I'll post this story for discussion.