This is The Digital Story Podcast #715, Nov. 26, 2019. Today's theme is "Photographer's Gift Guide - 2019 Edition" I'm Derrick Story.
Opening Monologue
Photographers aren't the easiest bunch to buy for, that is, unless you have a fully-vetted gift guide at your disposal. And that's exactly what I'm going to share with you today - 5 items ranging from affordable to well, slightly more than that, each and every one will be a delightful surprise for the visual artist in your life, even if that person is you.
Photographer's Gift Guide - 2019 Edition
Feeling a little stumped for gift ideas this holiday season? Take a gander at this list.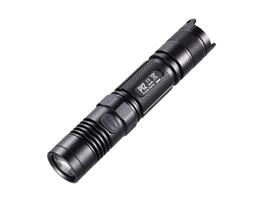 How I Became a 40mm Lens Guy
There's something about 40mms that's just perfect for me. I have a bit more breathing space for composing than I do with a 50mm optic. Yet, it's not too wide like I often experience with 35mm lenses. It's just right for this street photographer kind of guy.
But this revelation didn't come to me overnight. It evolved over years, beginning with a lens that wasn't 40mm at all: the Zeiss Tessar 45mm f/2.8 for my Contax film camera. I wanted this lens because it was a super compact pancake that would travel nicely on my Contax Aria. I loved it from the beginning, even though it wasn't the fastest at f/2.8, or quite as wide as a true 40mm. I still shoot with it today.
You can read the entire article here to see all the optics that I'm currently a fan of.
New Details for Our Upcoming LA Street Photography Experience
This 3-day event on March 13-15 explores classic Los Angeles locations and architecture. Our excursions will take us as far west as Venice Beach, as well as famous movie spots and the back streets of this fascinating Southern California area.
Our HQ will be in a cozy Santa Monica neighborhood, not far from the iconic Santa Monica Pier and the Metro Rail station. From there we'll ride the rail into the heart of LA urban culture, making stops along the way to explore. We will also spend a day photographing Venice Beach with all of its So Cal charm and charisma. What a dream for urban explorers!
You will learn new techniques for safe and effective street photography, how to capture the vibe of great architecture, and enjoy some classic California cuisine along the way.
Olympus Educator, Mike Boening, is our co-instructor. Those of you who have worked with Mike at our SF Street Photography events know how much he brings to the table. Not only is he an official Olympus Educator, he's an accomplished street photographer, and he's going to bring gear for you to test and learn about.
If you want to join Mike and me this coming March, just visit the information and registration page, or go to www.thenimblephotographer.com and click on the Workshops link, or go to the Olympus site - no matter how you get there, Mike and I are looking forward to working with you this coming Spring.
Do You Have a Film Camera that Needs a Good Home?
Over the last year, I've received donations from TDS members who have film cameras that need a good home. What I do is inspect the items, repair and clean as I can, then list them in TheFilmCameraShop where I can find a good home for them. If you're interested in donating, please use the Contact Form on TheNimblePhotographer site. And thanks for you consideration!
Updates and Such
Inner Circle Members: A big thanks to those who support our podcast and our efforts!
B&H and Amazon tiles on www.thedigitalstory. If you click on them first, you're helping to support this podcast. (The Digital Story is supported by its audience. When you purchase through links on our site, we may earn an affiliate commission.) And speaking of supporting this show, and big thanks to our Patreon Inner Circle members:
Affiliate Links - The links to some products in this podcast contain an affiliate code that credits The Digital Story for any purchases made from B&H Photo and Amazon via that click-through. Depending on the purchase, we may receive some financial compensation.
And finally, be sure to visit our friends at Red River Paper for all of your inkjet supply needs.
See you next week!
More Ways to Participate
Want to share photos and talk with other members in our virtual camera club? Check out our Flickr Public Group. And from those images, I choose the TDS Member Photo of the Day.
Podcast Sponsors
Red River Paper - Keep up with the world of inkjet printing, and win free paper, by liking Red River Paper on Facebook.
Skillshare is an online learning community with thousands of classes for creators, entrepreneurs, and curious people everywhere. Get two months of learning for free by visiting www.skillshare.com/tds.
The Nimbleosity Report
Do you want to keep up with the best content from The Digital Story and The Nimble Photographer? Sign up for The Nimbleosity Report, and receive highlights twice-a-month in a single page newsletter. Be a part of our community!
Want to Comment on this Post?
You can share your thoughts at the TDS Facebook page, where I'll post this story for discussion.