This is The Digital Story Podcast #903, July 11, 2023. Today's theme is "Capture One Pro Power Tips with Alex on RAW." I'm Derrick Story.
Opening Monologue
We may think we know the ins and outs of Capture One Pro, that is, until comparing notes with someone who's a true expert. This week I interview Alex on RAW who taught me a bunch of stuff I didn't know, and I have the feeling you'll be impressed as well. Informative for both existing C1P users, and for those curious about its hidden magic. I hope you enjoy the show.
Digital Photography Podcast 903
Tune-In Via Your Favorite Podcast App!

---

Apple Podcasts -- Spotify Podcasts -- Stitcher

Podbean Podcasts -- Podbay FM -- Tune In
Capture One Pro Power Tips with Alex on RAW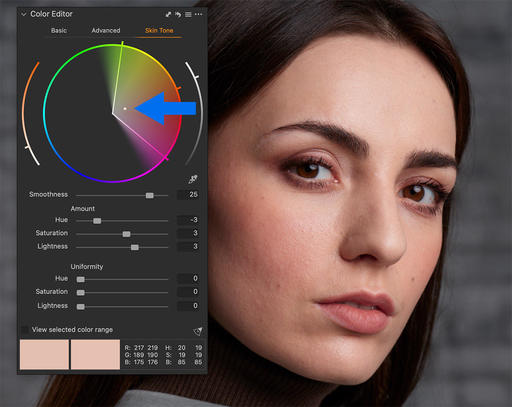 Last Friday, Alex and I connected online to discuss all things magic with Capture One Pro.
Alex is a portrait and event photographer based in Tallinn, Estonia. As a professional photographer, he has been using Capture One for 16 years, since Capture One version 3. He's also a Phase One Certified Professional and a Capture One trainer. Eight years ago, he started his blog about Capture One -- AlexOnRAW, which now has more than 30 000 followers and newsletter subscribers.
You can visit his website, AlexOnRAW to discover all the helpful information that's available. Also for convenience, here are some direct links to topics we discussed during the interview.
TDS listeners can benefit from the 80 percent summer sale that will be available till July 15. Also, the TDS discount code THEDIGITALSTORY gives 10 percent OFF all my products. And for products on sale, it will provide an additional 10 percent OFF on top of the existing discount.
Note: In accordance with Google Safe Browsing, Google Safe Search and Symantec, alexonraw.com is a safe domain.
Satechi Mac mini Stand and Hub Review
The Apple Mac mini M2 Pro ($1,149) is a wonderful machine that muscles through my photography work without even working up a sweat. My only real complaint with it is the backside location of the ports. Fortunately, the Satechi Stand and Hub for the Mac mini ($99) solves that problem... and more.
The accessory works with the Mac mini M1 and M2, and the Apple Studio 2022. It matches the Apple hardware perfectly and expands its usability.
USB-C Host Connection
3 x USB 3.1 Gen 1 Type-A Ports
1 x USB 3.1 Gen 1 Type-C Port
SD / microSD Card Readers
Internal M.2 SATA Drive Enclosure
It plugs into one USB-C port in the back of the Mac mini, and provides loads of connectivity on the front where it's easy to access.
But the real kicker is the M.2 SATA drive enclosure underneath. I added a Western Digital 2TB WD Blue 3D NAND Internal PC SSD ($125) that augments the 512GB internal drive on the Mac mini. Note: the hub only supports SATA M.2 drives. I've tested the WD Blue, and it works great.
This works like a charm. I keep the system software and applications on the Mac mini internal drive, and the master images, catalogs, and movies on the WD Blue. Performance is blazing fast. And the entire set up (Satechi hub plus 2TB SSD = $225) costs one third of the price compared to upgrading the Mac mini to a 2TB internal drive ($1,899).
The Satechi hub is port-powered, so it doesn't need any external power. Its design allows for ventilation. And it looks great. In fact, it feels a bit like having a Mac Studio at a bargain price.
If you're working with a Mac mini M1 or M2, and want to improve its flexibility affordably, you can't miss with the Satechi Stand and Hub for the Mac mini. I like it almost as much as the mini itself.
Virtual Camera Club News
The Nimble Photographer Newsletter is now publishing every Thursday. Readers will enjoy a variety of content spanning from short photo essays, to commentary on weekly events, to reviews of the latest and coolest photo gear.
TDS Workshops! - You can sign up for available workshops by visiting The Nimble Photographer. Inner Circle Members receive a 10-percent discount on all events.
Inner Circle Members: A big thanks to those who support our podcast and our efforts! We are having a blast at our new Inner Circle hangout, the private group I've set up at DerrickStoryOnline. We'd love it if you join us. You can become an Inner Circle Member by signing up at our Patreon site. You will automatically be added to the new hangout.
Great Photography Articles on Live View - If you check out our publication and appreciate what you see, be sure to follow us and clap for those authors. You can find us at medium.com/live-view.
If you're interested in writing for Live View, drop me a line at dstory@gmail.com.
The New Donation Kit for Carefree Shipping of Found Film Cameras - If you've discovered a film camera that's no longer being used, our new Donation Kit makes it easy to pack and ship. Just visit the Contact Form on thenimblephotographer.com, click the box next to Donating a Film Camera, and let me know what you have. In your note, be sure to include your shipping address.
Affiliate Links - The links to some products in this podcast contain an affiliate code that credits The Digital Story for any purchases made from B&H Photo and Amazon via that click-through. Depending on the purchase, we may receive some financial compensation.
Red River Paper - And finally, be sure to visit our friends at Red River Paper for all of your inkjet supply needs.
See you next week!
You can share your thoughts at the TDS Facebook page, where I'll post this story for discussion.