This week on The Digital Story Photography Podcast: The Best Flash for Micro Four Thirds Cameras, My Favorite iPhone Camera App, Guide for Improving Your Photography - All of this and more on today's show with Derrick Story.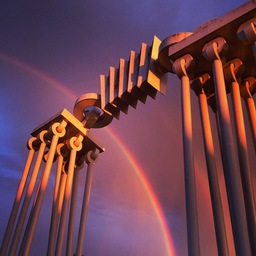 Story #1 - Manual: Custom Exposure Camera App for iOS 8 - I finally have the control I want for my iPhone camera. I've used this app to capture some tough shots, and it works like no other. (Source: The Digital Story).
In other news, Fotodiox FlapJack LED Edgelight Series - "Rather than using forward-facing LEDs common in conventional panels, the FlapJacks' LEDs are mounted around their outer edge, aimed inward at layers of diffusion material to produce bounced light." Prices run from $249-$399. (Source: PhotographyBlog.com).
And finally, Rumor: Samsung Working on a Black-and-White Only NX Achromatic. "...the camera will be a special-edition version of the NX300 called the NX Achromatic, and it will sport the same 20MP sensor as the standard NX300 only without a bayer array or low pass filter." (Source: PetaPixel.com).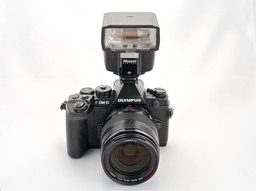 Story #2 - The Nissin i40 Compact Flash for Four Thirds Cameras ($269). This hotshoe strobe has it all: TTL, wireless, manual, and LED continuous. Plus, thanks to its twin control dials on the back, it's super easy to use. I discuss this gem in the second segment of today's show. And you can read my review of the i40 on c't Digital Photography Magazine.
Story #3 - Book Review: Learning to Photograph, Vol. 2 (eBook, 256 pages, $31.99) by Cora Banek / Georg Banek. Topics include: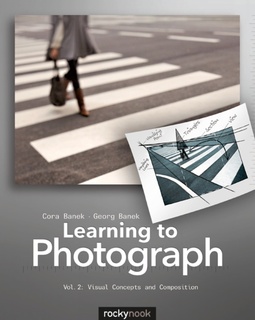 Visual perception
Composition, shapes, and lines
Managing light
Color and its effects
Sharpness, blur, and movement
The interplay of visual design elements
Image analysis and evaluation
Terrific guide to improve your images, plus provide inspiration when feeling stuck. Use coupon code LP14 for a 35% discount (making it only $20.79 saving you $11.20). And if you forget the code, there's a tile in the far right column of The Digital Story.
Virtual Camera Club News
Visit the Red River Paper Card Shop. You can peruse top selling cards, order the card sample kit, and read tutorials on card printing. Save on Ground Shipping for Red River Paper. Use coupon code ground50c to receive a 50 percent discount on UPS ground shipping for Red River Paper. No minimum purchase required.
Photo Assignment for September 2014 is "Shot from Behind".
If you haven't done so already, please post a review for The Digital Story Podcast in iTunes.
BTW: If you're ordering through B&H or Amazon, please click on the respective ad tile under the Products header in the box half way down the 2nd column on thedigitalstory.com. That helps support the site.
Download the Show
In addition to subscribing in iTunes, you can also download the podcast file here (30 minutes). You can support this podcast by purchasing the TDS iPhone App for only $2.99 from the Apple App Store.
More Ways to Participate
Want to share photos and talk with other members in our virtual camera club? Check out our Flickr Public Group. And from those images, I choose the TDS Member Photo of the Day.
Podcast Sponsors
lynda.com - Learn lighting, portraiture, Photoshop skills, and more from expert-taught videos at lynda.com/thedigitalstory.
Red River Paper -- Keep up with the world of inkjet printing, and win free paper, by liking Red River Paper on Facebook.
SizzlPix! - High resolution output for your photography. You've never seen your imagery look so good. SizzlPix.com. SizzlPix! now is qualified for PayPal "Bill Me Later," No payments, No interest for up to 6 months, which means, have your SizzlPix! now, and pay nothing until March!
Want to Comment on this Post?
You can share your thoughts at the TDS Facebook page, where I'll post this story for discussion.