This is The Digital Story Podcast #717, Dec. 10, 2019. Today's theme is "It's Time to Stop Worrying About the Photo Industry." I'm Derrick Story.
Opening Monologue
Those who really care about the art of photography and its future have been inundated with doom and gloom in 2019. Rumors about brands going out of business, how smartphones have destroyed our culture, and the lack of innovation that's to blame for our problems. Today, I'm going to look at some of the changes that we've seen in 2019, and try to put this whole thing in perspective. I hope you enjoy the show.
It's Time to Stop Worrying About the Photo Industry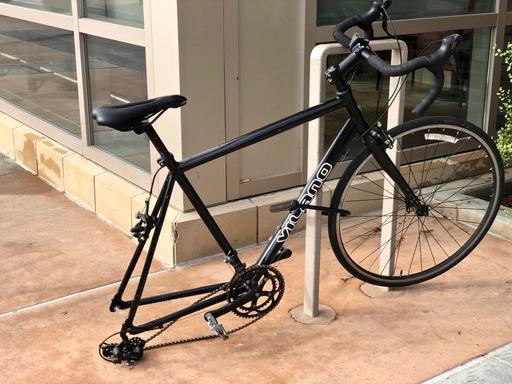 Let's start out by taking a look at some of the photography broad brush strokes from this year.
AI Image Editing - Luminar 4, OnOne, Topaz. It's kind of appealing at first. But if you're not careful, it's like eating raw cookie dough.

Mirrorless cameras go full frame - New Canons, Nikons, Panasonic, Sigma. On one level, I'm excited by this because we have new gear to contemplate and discuss. But at the end of the day, I really like what I already have. Personally, my big thrills this year were the Voigtlander Ultron 40mm f/2 SL IIS Aspherical Lens and the Kamlan 50mm f/1.1 Mark II for Micro Four Thirds.

Smartphones get smarter - Google Pixel 4, iPhone 11 are incredible. But, I'm still doing well with my iPhone X.
Film Photography hangs tough - The comeback maybe a bit overblown, but there's still traction there. And I really like my LabBox that enables me to develop a roll of BW film in daylight at the kitchen counter.
So where do we go from here? In all honesty, just keep doing what you're doing and let the marketplace figure it out. There will always be plenty of cameras and lenses for those who enjoy serious photography. It's really not our problem.
Websites and podcasts are hungry for news to report. But that doesn't mean that we have to be distracted by it. I don't think, for example, the Olympus rumor should have ever been published. A news story would have been if Olympus had taken steps to close down its imaging operation. Not the rumor that they may do so some day.
Who really cares if Nikon is #2 or #3? What's important are the products they are creating. And if companies like Skylum want to place all of their bets on AI imaging enhancement, then that's fine. But if their product doesn't meet my needs, then I'm not buying it.
We are so inundated with meaningless information that we sometimes forget that it doesn't have to affect our lives. As we approach 2020, I'm going to enjoy the new products that are released, and the new techniques that are revealed. But I'm not going to worry about the photography industry. It will be just fine.
Skillshare for Photographers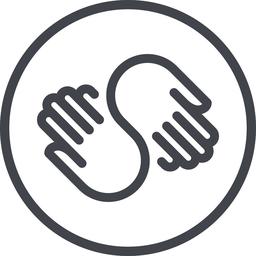 Skillshare is an online learning community with thousands of classes for creators, entrepreneurs, and curious people everywhere. You can take courses in photography, videography, audio production - you name it, they've got it. So whether you're picking up a new skill for your day job, figuring out your next side project, or pursuing a long-time passion, Skillshare has classes for you.
The photography courses are amazing. One that I recommend is "Portrait Photography on the Street: Connecting with Strangers" by Zun Lee, who explores Harlem in New York City and shares his secrets for capturing the essence of a place and its people. His techniques for getting your best shot make this a perfect, quick class to inspire both the novice photographer and the expert to get out and shoot. And this is just one of many top notch titles on Skillshare.
Join the millions of students already learning on Skillshare today with this special offer for TDS listeners: Get 2 months free. That's right, Skillshare is offering The Digital Story community 2 months of unlimited access to thousands of classes for free. To sign up, go to skillshare.com/tds.
And a big thanks to Skillshare for sponsoring this show!
Why I Prefer Micro Four Thirds for Product Photography
The Olympus OM-D E-M5 Mark II combined with the Panasonic Leica DG Summilux 25mm f/1.4 II ASPH. lens is an ideal combination for the product photography I do daily for TheFilmCameraShop. I've tried many different setups over the years, and this one has just the right amount of everything.
That being said, my Micro Four Thirds camera saves me a lot of time. First of all, I don't have to use a tripod. This is huge, time wise. Before, when we were shooting full frame (or medium format!), we had to stop down the aperture and focus very precisely because of the shallow depth of field that results from larger sensors and wide apertures. As a result, I had to break out the 3-legged beast.
What's so beautiful about my mirrorless rig is that I can shoot at f/4.5 or so (thanks to the depth of field), raise the ISO to 1600, and lean a bit on the sensor-based image stabilization. This allows me to handhold the camera, saving lots of time while still providing excellent results. The MFT sensor gives me that little bit of extra depth of field that's so important in product photography. I love it. And this is something that I also enjoy with certain types of portrait work as well.
Secondly, the realtime exposure compensation feedback makes it easy to nail the exposure during capture. (Very important for brightly-lit white backgrounds!) As a result, I have virtually no post production time. Again, this is a big deal on busy days. Thanks to the sharpness of the Leica lens and the accuracy or the E-M5 Mark II, the files virtually go from camera to product page.
Our LA Street Photography Experience is Coming this March
This 3-day event on March 13-15 explores classic Los Angeles locations and architecture. Our excursions will take us as far west as Venice Beach, as well as famous movie spots and the back streets of this fascinating Southern California area.
You will learn new techniques for safe and effective street photography, how to capture the vibe of great architecture, and enjoy some classic California cuisine along the way.
Olympus Educator, Mike Boening, is our co-instructor. Those of you who have worked with Mike at our SF Street Photography events know how much he brings to the table. Not only is he an official Olympus Educator, he's an accomplished street photographer, and he's going to bring gear for you to test and learn about.
If you want to join Mike and me this coming March, just visit the information and registration page, or go to www.thenimblephotographer.com and click on the Workshops link, or go to the Olympus site - no matter how you get there, Mike and I are looking forward to working with you this coming Spring.
Updates and Such
Inner Circle Members: A big thanks to those who support our podcast and our efforts!
B&H and Amazon tiles on www.thedigitalstory. If you click on them first, you're helping to support this podcast. (The Digital Story is supported by its audience. When you purchase through links on our site, we may earn an affiliate commission.) And speaking of supporting this show, and big thanks to our Patreon Inner Circle members:
Affiliate Links - The links to some products in this podcast contain an affiliate code that credits The Digital Story for any purchases made from B&H Photo and Amazon via that click-through. Depending on the purchase, we may receive some financial compensation.
And finally, be sure to visit our friends at Red River Paper for all of your inkjet supply needs.
See you next week!
How to Watch Photos for macOS Catalina and iPadOS
Learn everything you need to know about Photos for the Mac and iPad by checking out my latest course on LinkedIn Learning and on lynda.com. This course is perfect for Mac and iPad based photographers who shoot with iPhone, Mirrorless, and DSLR cameras. It covers both photography and movies. And if I say so myself, it's a lot of fun.
More Ways to Participate
Want to share photos and talk with other members in our virtual camera club? Check out our Flickr Public Group. And from those images, I choose the TDS Member Photo of the Day.
Podcast Sponsors
Red River Paper - Keep up with the world of inkjet printing, and win free paper, by liking Red River Paper on Facebook.
Skillshare is an online learning community with thousands of classes for creators, entrepreneurs, and curious people everywhere. Get two months of learning for free by visiting www.skillshare.com/tds.
The Nimbleosity Report
Do you want to keep up with the best content from The Digital Story and The Nimble Photographer? Sign up for The Nimbleosity Report, and receive highlights twice-a-month in a single page newsletter. Be a part of our community!
Want to Comment on this Post?
You can share your thoughts at the TDS Facebook page, where I'll post this story for discussion.