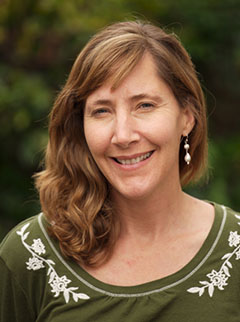 You can publish a book. Jennifer Sauer took an inspired idea and saw it through to her first photo-illustrated manuscript, The Way to Tea. It's an adventure guide to San Francisco tea culture, and it is beautiful.
In this interview, Jennifer explains how she conceived of the concept, pulled it together into pictures and words, and eventually signed a deal with Earth Aware Editions to publish and distribute the project. She provides excellent real world tips for succeeding in the current publishing environment, plus has many insights about the state of photography and her transition from film to digital.
The Way to Tea is a hard cover, 128 page book with 125 full color pictures. It shows you the most intriguing tea lounges and tearooms in the San Francisco Bay Area, introduces you to the world's top tea experts, explains how to judge quality teas, and explores tea cultures from around the world. The Way to Tea is available for $21.95 US.
Jennifer Sauer portrait by Derrick Story.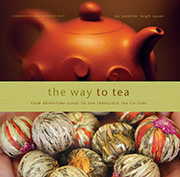 Monthly Photo Assignment
Close Up is this month's photo assignment. Time to find that close up button on your compact or break out the macro lens for your DSLR. October is get close month, real close. You can read more about how to submit on our Submissions page. Deadline for entry is Oct. 31.
Listen to the Podcast
Now that I've piqued your curiosity, it's time to listen to today's audio show titled, "Jennifer Sauer on How to Publish." You can download the podcast here (26 minutes). You can also subscribe to the podcast in iTunes
The Digital Story Podcasts are available for direct download from Apple iPhones. I've created a special mobile download page here. Just load the page in Safari, browse the podcast line-up, and click on the one you want to listen to.
Want to share photos and talk with other members in our virtual camera club? Check out our new Flickr Public Group. It's a blast!
Have you looked at the Park by the Numbers Camera Phone Project? If you have a camera phone, you've got to check this out.

Events! See the TDS Event Calendar for photography workshops, speaking engagements, and trade show appearances.
---
Technorati Tags: digital photography, podcast, The Digital Story
---
Sponsor Notes...
Add Magic to Your Slideshows -- FotoMagico presentations are so amazing that your audience will be asking how you did it.