This week on The Digital Story Photography Podcast: Sony Alpha a7S II, Custom White Balance, Mitakon 25mm f/0.95 for M4/3, Olympus OM-D E-M10 Mark II Hands On - all of this and more on today's show with Derrick Story.
Weekly Update - "The Mitakon Speedmaster 25mm f/0.95 Lens: "An ultra-fast prime lens that provides a 35mm-equivalent focal length of 50mm for the MFT system. A maximum aperture of f/0.95 makes it perfect for low light conditions without flash. The lens weighs 0.51 pounds and is 2.5 inches long. Despite the light weight, the optic incorporates 11 elements in 9 groups, including 1 Extra-low dispersion element, 4 Extra-high Refractive Index elements, and 2 High Refractive index elements. Also, 11 aperture blades."
Note however, that the manufacturer warns that this optic is not compatible with the Olympus E-PL6, E-PL5, E-PM2, and OM-D E-M5 Mark I (Mark II is compatible). Set price is $395 from the manufacturer's site with free shipping, which should start in late October.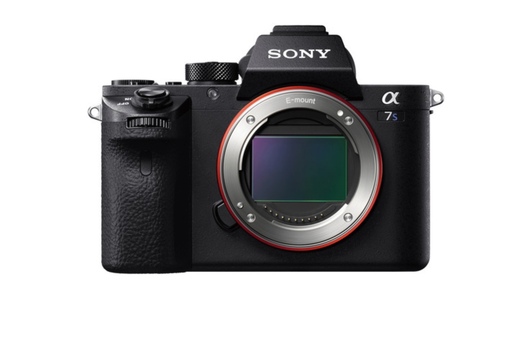 In other news, "Sony Alpha a7S II records 4K internally, shoots up to ISO 409,600." DP Review reports: "Sony has introduced the Alpha 7S II, a second iteration of its video-centric Alpha 7S. The a7S II adds a wealth of videography features, including the ability to record 4K footage internally with full pixel read-out. Its full-frame 12MP sensor features an expanded ISO range of 50 up to 409,600 (100-102,400 native). Sony's in-body 5-axis image stabilization has also been added, introduced with the Sony a7 II." Other features include:
2.36m-Dot XGA OLED Tru-Finder EVF
3.0" 1,228,800-Dot Tilting LCD Monitor
Up to 5 fps Shooting and ISO 409600
Fast Intelligent AF, 169 AF Points
Built-In Wi-Fi with NFC
The price has gone up $500 from the previous model to $2,999 for body only. It's scheduled for release on Sept. 17, 2015.
Story #1 - "Custom White Balance"
Because I've started streaming images from the camera to my iPad for immediate review and posting, color accuracy has become even more important than before. I review some of my tips for capturing the best color possible in-camera.
Story #2 - Hands On with the OM-D E-M10 Mark II
I've had the camera in hand for a week now, and it is a different experience compared to the original E-M10. Aside from the enhanced feature set that I discussed earlier, the physical interaction has changed considerably. Here's what jumped out at me.
Right side grip makes it easier to shoot with one hand.
Mode dial is now on the right side. I don't see an advantage to that.
Fn3 function button added to the left side.
Power on switch now on top deck, left side.
Raised shutter release button is more comfortable, but it's also easier to accidentally change the exposure compensation.
Playback button moved to the lower right of the back panel.
Battery remains the same size and with good life.
Overall looks a bit more stylish.
Frame rate refresh needs to be set to High in the Mark II for an equivalent experience.
Flash popup lever is now part of the power switch.
The OM-D E-M10 Mark II is available now for $649.
Story #3 - From the Screening Room - Lightroom CC Essential Training (2015) with Chris Orwig.
You can watch Chris in action by visiting the TDS Screening Room at lynda.com. While you're there, you can start your 7 day free trial to watch all of Chris' movies, plus every other title in the library.
Story #4 - Rocky Nook Evangelist Program
You can read all about the new program on the Evangelist landing page. Highlights include: early access to eBooks and 5 free print books per year. Plus other goodies such as T-Shirts and coupons. What you need to bring to the table is an online community to share your reviews with. If you have that, then take a look at this cool new program.
Virtual Camera Club News
A Word from SizzlPix
The 5k Ultra High Definition SizzlPix is the upgrade now in general release on all orders, so you can display your best photography in sizes from 18-inches to 6-feet with resolution and realism one expects only from the small screens on handheld phones and pads. SizzlPix clients say, contrary to expectation, resolution seems to increase as their photos grow larger!
SizzlPix invites photographers to order a print from the assembly-line plants, and a 5k Ultra High Definition SizzlPix from the same image. Compare them side by side. They've never ONCE had a client declare they liked the mass-produced print better. If yours is the first, you may return your SizzlPix for a full refund!
Idea from Red River Paper - Do you know a Scrapbooker? Red River Paper has a page dedicated to those who love making scrapbooks, including a link to their Scrapbooker's sampler for only $14.99.
Fall Color with Safari West: October 23-25, 2015 - Sonoma County has rolling hills covered in vineyards, beautiful trees, and gorgeous blue skies. What a prefect place to shoot Fall color and bolster your landscape library. But there's more. We include environmental portraiture with a professional model, and an exclusive African wildlife photo adventure at Safari West, led by a professional photographer, plus a few surprises. This is our longest running workshop of the season, and for good reason. Two full days plus pre-workshop reception, breakfast and lunch, excellent swag, professional model, private Safari West adventure with a pro photographer guide - all included for just $599.
Thanks to everyone who recently reviewed the TDS Podcast in iTunes!
BTW: If you're ordering through B&H or Amazon, please click on the respective ad tile under the Products header in the box half way down the 2nd column on thedigitalstory.com. That helps support the site.
Download the Show
In addition to subscribing in iTunes, you can also download the podcast file here (35 minutes). You can support this podcast by purchasing the TDS iPhone App for only $2.99 from the Apple App Store.
More Ways to Participate
Want to share photos and talk with other members in our virtual camera club? Check out our Flickr Public Group. And from those images, I choose the TDS Member Photo of the Day.
Podcast Sponsors
lynda.com - Learn lighting, portraiture, Photoshop skills, and more from expert-taught videos at lynda.com/thedigitalstory.
Red River Paper -- Keep up with the world of inkjet printing, and win free paper, by liking Red River Paper on Facebook.
SizzlPix! - New 5k Ultra High Definition SizzlPix output for your photography. You've never seen your imagery look so good. SizzlPix.com.
Want to Comment on this Post?
You can share your thoughts at the TDS Facebook page, where I'll post this story for discussion.