This week on The Digital Story Photography Podcast: Portable RAID Drives, the Olympus 40-150mm f/2.8 PRO zoom lens, Shooting and Processing Black-and-White Film - All of this and more on today's show with Derrick Story.
Snapshot - "Castles, Las Vegas" - I had walked by this pool of water twice a day going back and forth to work during a recent stint in Las Vegas. It seemed too good to pass up, but I couldn't figure out the shot I wanted. Finally, in the late afternoon on the third day, I saw this composition. Sometimes you just have to stick with it.
Weekly Update - "Nikon's D5500 is its newest entry-level DSLR" - Nikon's D5500 features a 24.2-megapixel CMOS sensor without an optical low-pass filter, aka OLPF, which is great for producing high-quality, sharper images. To tie it all together, there's a 3.2-inch, adjustable LCD touchscreen on the back -- an upgrade from the D5300. Nikon says the D5500 can handle up to 820 shots per charge with 60 percent flash usage, or 3200 without any at all. While it may look very similar to the D5300 from the outside, the D5500 is a definite improvement over its predecessor. It'll be available for $900 next month (body-only), and you'll have the option to choose between the traditional black hue or a spicier red. (Source: Engadget)
Story #1 - "Olympus 40-150mm f/2.8 PRO Premium Optic for Micro Four Thirds" Designed for Micro Four Thirds cameras, it provides a 35mm equivalent of 80-300mm focal length in a package that's only 6" long and weights 31 ounces. We recommend only using this zoom on Olympus bodies because it doesn't include optical stabilization. Instead, it depends on sensor-based IS that's built-in to Olympus bodies. I discuss the notable features in this pro grade lens. (Source: ct-digiphoto)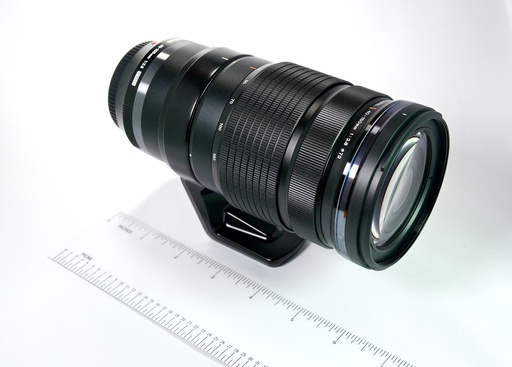 Story #2 - From the Screening Room - Shooting and Processing Black-and-White Film with Konrad Eek. This is just flat-out cool. Konrad takes you on a soup to nuts journey with film capture, processing, scanning, and printing in a chemical darkroom.
You can watch Konrad in action by visiting the TDS Screening Room at lynda.com/thedigitalstory. While you're there, you can start your 7 day free trial to watch all of Konrad's movies, plus every other title in the library (including over 20 by yours truly).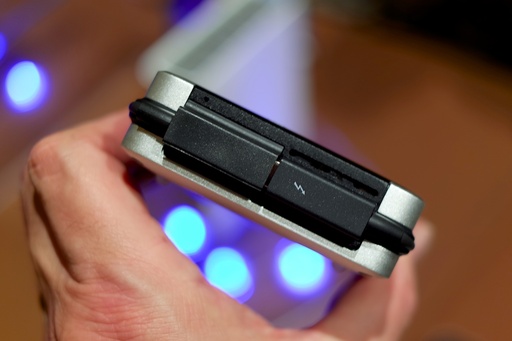 Story #3 - "Portable RAID Drives" - I recently had a peek at two impressive RAID hard drives: the LaCie Rugged RAID and the WD My Passport Pro. I talk about them in the third segment of today's show.
Virtual Camera Club News
Photo Assignment for January 2015 is "Backlighting".
News from SizzlPix: Have your SizzlPix now, and with PayPal Credit, make no payment until July. Great for selling SizzlPix of your photography and collecting your profit even before you pay. Also helpful for any photographer with an opportunity for gallery showings.
Red River Paper - Save 10 percent off your next order of inkjet paper and greeting cards. Good one per customer. Use discount code STORY10X - Ends 1/15/15.
And Finally...
Thanks to everyone who recently reviewed the TDS Podcast in iTunes!
BTW: If you're ordering through B&H or Amazon, please click on the respective ad tile under the Products header in the box half way down the 2nd column on thedigitalstory.com. That helps support the site.
Download the Show
In addition to subscribing in iTunes, you can also download the podcast file here (34 minutes). You can support this podcast by purchasing the TDS iPhone App for only $2.99 from the Apple App Store.
More Ways to Participate
Want to share photos and talk with other members in our virtual camera club? Check out our Flickr Public Group. And from those images, I choose the TDS Member Photo of the Day.
Podcast Sponsors
lynda.com - Learn lighting, portraiture, Photoshop skills, and more from expert-taught videos at lynda.com/thedigitalstory.
Red River Paper -- Keep up with the world of inkjet printing, and win free paper, by liking Red River Paper on Facebook.
SizzlPix! - High resolution output for your photography. You've never seen your imagery look so good. SizzlPix.com. SizzlPix! now is qualified for PayPal "Bill Me Later," No payments, No interest for up to 6 months, which means, have your SizzlPix! now, and pay nothing until May!
Want to Comment on this Post?
You can share your thoughts at the TDS Facebook page, where I'll post this story for discussion.