While I'm in Kauai this week, I thought you might appreciate this rebroadcast of the Catherine Hall interview I recorded at the last WPPI. She's terrifc, and very knowledgable. I'll see you next week with a brand new podcast. Aloha!
Catherine Hall is one of those top-tier shooters, that when you meet her, you say to yourself: "Wow, she's the real deal." What I like about spending time with Catherine is that I always learn something new, see a fresh perspective, consider a different approach. After you listen to this interview, I'm sure you'll feel the same way.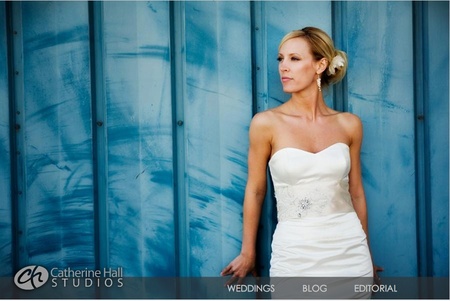 Our topic today is how Catherine prepares for a wedding shoot. From the time she has contact with the bride, to when she is packing her Lowepro Pro Roller x200, to the actual shoot itself. She's talented and delightful. I hope you enjoy the show.
You can learn more about Catherine Hall by visiting her website: www.catherinehall.net.
Listen to the Podcast
You can also download the podcast here (24 minutes). Or better yet, subscribe to the podcast in iTunes. You can support this podcast by purchasing the TDS iPhone App from the Apple App Store.
More Ways to Participate
Want to share photos and talk with other members in our virtual camera club? Check out our Flickr Public Group. It's a blast!
---
-
---
Podcast Sponsors
Red River Paper -- Try the $7.99 Sample Kit.
Make Your Photos Sizzle with Color! -- SizzlPix is like High Definition TV for your photography.
---
Technorati Tags: digital photography, podcast, technique, Technology, The Digital Story, tips