This is The Digital Story Podcast #707, Oct. 1, 2019. Today's theme is "The TDS 2020 Photography Workshop Season." I'm Derrick Story.
Opening Monologue
Maybe it's because I'm still riding a high from our recent Humboldt Redwoods workshop, but I am so excited to be sharing our 2020 event lineup with you today. We have 4 physical events, and everyone of them could be a flagship workshop any other year. In other words, we have four all stars on the same team. Get your calendars out and join me for a very special podcast.
The TDS 2020 Photography Workshop Season
What makes these events so special? It's the magic blend of fellowship, location, inspiration, and focus. You can actually be single-minded about your craft. I'll take care of everything else.
When I was discussing this on our Patreon site, one Inner Circle member raised a concern about the class presentation on the final day. I'm going to tell you what I say at every workshop. This is not a competition. It is the most supportive creative environment that you will ever share your work with. And no matter your skill level, the floor is yours to discuss your experience and share a few images. I promise you, you will love it.
When you decide which event is best for your, jump over to our 2020 Workshops Signup Page and place a $100 deposit to secure your place. Only participants on the Reserve List who have placed a deposit will be eligible to register for a workshop. If you have questions or need more information, fill out the "Send Me Info!" request form. I'll get back to you asap.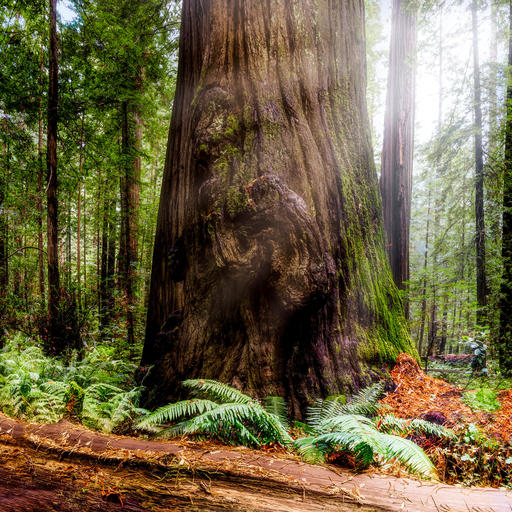 Photo from the Humboldt Redwoods Workshop by participant Harry Telegadas.
New Course Offering: Podcast Skills
A course on podcasting has been the number 1 request for new workshop topics. And after some time thinking about the best way to make this happen, I've come up with a one day skills course that you can attend from home, or wherever you have an Internet connection.
This one day event will cover the following topics:
Recording Hardware
Editing Software
Concept and Creation
Essential Storytelling Techniques
Show Notes
Syndication and RSS Feeds
Getting Your Show on Apple Podcasts, Google Play Music, Stitcher, and More
Adding Music to Your Show (and Where to Get It)
Editing Workflow
Promoting Your Podcast
The Ins and Outs of Advertising and Sponsorships
The topics will be divided into modules and presented live, and they will be recorded as movies as well. Each participant will receive the catalog of HD movies from the day as part of their tuition.
The course will include insider tips, best practice techniques, and multiple Q&A sessions. Each participant is also entitled to one follow up one-on-one session after the workshop to address questions unique to his or her goals.
The live course, set of recorded videos, and the follow up one-on-one session costs only $249. Inner Circle Members get a 10 percent discount on tuition.
The Podcasting Skills Course is scheduled for November 9, 2019. Participation is limited to 10 people per course, first come, first served. Registration is open now at www.thenimblephotographer.com.
Updates and Such
Inner Circle Members: A big thanks to those who support our podcast and our efforts!
Podcasting Skills Course - The course date is scheduled for November 9, 2019. Registration is open now at www.thenimblephotographer.com.
B&H and Amazon tiles on www.thedigitalstory. If you click on them first, you're helping to support this podcast. And speaking of supporting this show, and big thanks to our Patreon Inner Circle members:
And finally, be sure to visit our friends at Red River Paper for all of your inkjet supply needs.
See you next week!
More Ways to Participate
Want to share photos and talk with other members in our virtual camera club? Check out our Flickr Public Group. And from those images, I choose the TDS Member Photo of the Day.
Podcast Sponsors
Red River Paper - Keep up with the world of inkjet printing, and win free paper, by liking Red River Paper on Facebook.
The Nimbleosity Report
Do you want to keep up with the best content from The Digital Story and The Nimble Photographer? Sign up for The Nimbleosity Report, and receive highlights twice-a-month in a single page newsletter. Be a part of our community!
Want to Comment on this Post?
You can share your thoughts at the TDS Facebook page, where I'll post this story for discussion.