Opening Monologue
Now that the holidays are behind us, it's time to start thinking about the adventures that lie ahead. Today's show features three distinctly different opportunities for a photo adventure.
3 Photo Adventures
Having just returned from Las Vegas myself, I can attest to how invigorating it is to strike out into the world with camera in hand. See if any of these get the creative juices flowing.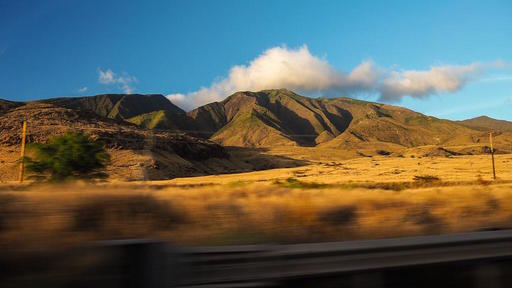 San Francisco, April 15-17 - This event has it all. Street photography, nighttime shooting, urban exploration, and a few surprises. I can tell you right now, there will be new street shooting gear, film photography, and more. Olympus Trailblazer Mike Boening will be joining the faculty for this event. Check out the itinerary here - 2 seats open.
Out of Chicago, June 24-26 - I'm going to debut my The Nimble Photographer Workshop in Chicago this summer. This is a great event with a stellar faculty including Rick Sammon and many others. In addition to the workshop ($199), I'm teaching classes, joining panel discussions, and leading photo walks.
Pt. Reyes National Seashore, August 19-21
- From its thunderous ocean breakers crashing against rocky headlands and expansive sand beaches to its open grasslands, brushy hillsides, and forested ridges, Point Reyes offers visitors over 1500 species of plants and animals to discover. This is our first workshop in this magical location, and you'll be sure to come home with wonderful images and warm memories. Registration forms go out this week. If you're not on the reserve list, you can
add your name here
.
In the News
Apple patent describes dual-camera design - covered by DP Connect
Looking at a new Apple patent that has recently surfaced, it appears we might see a dual-camera setup in future iPhone generations. The design uses two camera modules, one with a wide-angle lens and another with a longer focal length. Throw some Apple software wizardry into the mix and you get yourself a smartphone zoom lens that should get close in quality to fully optical zooms and much better than existing digital zooms.
However, improved zoom may only one be of several applications of the design. The dual-camera could also be used to create 3D images or increase image quality in wide-angle images by adding additional detail that is captured with the longer lens.
How to Pick a Frame and Matte for your Print
It's hard to visualize the best frame and matte combination for a print. That is, unless you have ImageFramer. Then, not only is it easy, it's fun. I explain in this segment of today's show.
Jacob has set up an ImageFramer Landing Page specifically for TDS listeners, with sweet discounts on the 3 different versions of the app. Please go over and take a look.
Products We Love: Lume Cube LED Light
The Lume Cube can pump out 1500 Lumens, which is so bright that they have to include a warning notice reminding you not to look directly at the light when set to a high brightness level. The color temperature is a bit on the cool side, 6000K. The integrated battery is robust, and when it does need charging, use the included USB cable to connect to a power source for replenishing. The Lume Cube is also waterproof to 100'. So there's no need to worry about using it in adverse weather conditions.
Member Quotes of the Week
Intelligent comments culled from The Digital Story Facebook page.
In regard to Friday's Facebook Post: "Out of Chicago" we had some terrific comments that I want to share it with you now.
Ron Lawrence I'm glad that you are doing this, but why is it so hard to get people like you, to do seminars in the South? Places like Orlando, Atlanta, Charleston, Jacksonville, Tampa??? This part of the country is seriously ignored by almost the whole photo community except the birders.
William Booz Maybe Chris Smith will organize an "Out of Charleston" conference, Ron!
Chris Smith Or maybe Ron will! smile emoticon
Ron Lawrence Heck, no one would come take advice from me about anything photography but how to buy stuff!!!
Aaron Hockley Imaging USA, one of the two biggest photography conferences in the country, is happening over the next few days in Atlanta...
Aaron Hockley Also I know Rick Sammon does a workshop or two in Miami every year...
Ron Lawrence We could call it Do'in the Charleston, but that name's already taken.
Ron Lawrence Yes, I talked to Sammon. I don't want to have to sell a kidney to take one of his courses.
TheDigitalStory It's all about organization. Chris has created a platform for us to use, so we're able to fit it in to our schedules without having to figure out every detail. Workshops are a lot of work. These types of gatherings are attractive to speakers.
Post your thoughts on our Facebook page. Believe me, I read them.
Wood Prints Feel Like Art as Well as Look the Part
Print any photo from Instagram, phone or computer directly on wood. Blending the natural material wood with our professional print techniques every print is unique. Attention is given to every detail of our wood prints. From the crafted coved back, to the slotted hanging system allowing for simple hanging. Your print comes finished and ready to hang no frame is needed.
Wood Type: Baltic Birch
Thickness: 5/8"
Quality: Archival Quality Printing
Care: Moisture & UV Resistant

8"x8" is normally priced at $32. But you can get one for $24 using PROMO code: STORY. And in fact, you can get 25% off any wood print with that code at www.inkdot.com.
Found Treasure
The next edition of Red River Paper for all of your inkjet supply needs.
See you next week!
More Ways to Participate
Want to share photos and talk with other members in our virtual camera club? Check out our Flickr Public Group. And from those images, I choose the TDS Member Photo of the Day.
Podcast Sponsors
Inkdot.com - Specializing in wood prints and other artistic treatments of your imagery - visit www.inkdot.com.
Red River Paper - Keep up with the world of inkjet printing, and win free paper, by liking Red River Paper on Facebook.
ImageFramer Take your photos to the next level with ImageFramer. Visit www.apparentsoft.com today.
MacPaw Creators of CleanMyMac 3 and other great software for Apple computers. Visit www.macpaw.com today.
The Nimbleosity Report
Do you want to keep up with the best content from The Digital Story and The Nimble Photographer? Sign up for The Nimbleosity Report, and receive highlights twice-a-month in a single page newsletter. Be a part of our community!
Want to Comment on this Post?
You can share your thoughts at the TDS Facebook page, where I'll post this story for discussion.