This week on The Digital Story Photography Podcast: All (Backup) Systems Go, Mirrorless Camera Recommendations, Nimble Black Friday, Workshops Update - All of this and more on today's show with Derrick Story.
Snapshot - "After the Rain" - I keep my Canon S110 on the kitchen counter so I can grab it on my way out the door. On this afternoon, I captured not one, but two beautiful shots as a result. Here's the story about why I'm glad I had a compact and not just my iPhone.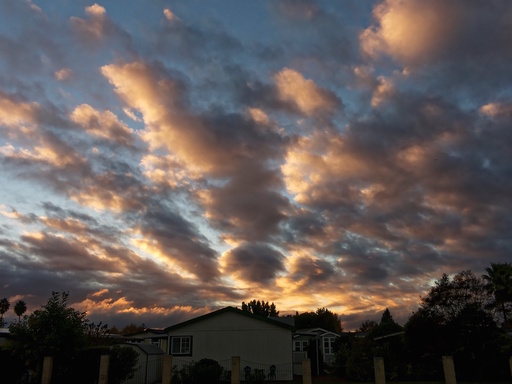 Weekly Update - MacBook Pro 13" with Retina Display. I needed a new travel computer. And since Apple hasn't put a Retina Display on the 13" Air, I went with the MacBook Pro that was released in Aug. 2014.
The specs are pretty good: 2.8 GHz Intel Core i5, 8 GBs of RAM, and 512 GB SSD hard drive. How's it performing? I'll provide an update in this segment.
In other news, There will be a Nimble Black Friday. What might the special be?
Story #1 - All (Backup) Systems Go, 5 Tips for Year End Archive Maintenance: Spin up old hard drives, update photo management libraries to current versions, review your cloud storage strategy, evaluate and adjust your backup hardware for the new year, and finally, make 6 archival prints of your best shots. I go into detail in this segment of the show.
Story #2 - My Recommendations for Mirrorless and Premium Compacts - here's a list of new, high performance cameras that you won't want to miss.
Story #3 - TDS Workshops Update - Reservation forms have been sent for the SF Street Shooting Workshop, and we're going to most likely adjust the dates for the Aperture to Photos event currently scheduled in February. More on this during the podcast.
Virtual Camera Club News
Photo Assignment for November 2014 is "Layers".
Red River Paper - Save 10 percent off your next order of inkjet paper and greeting cards. Good one per customer. Use discount code STORY10X - Ends 1/15/15.
A Note from SizzlPix
Special for TDS listeners, a 20 percent discount on all SizzlPix ordered, now through end of November. Using the comment space on the newly streamlined SizzlPix order page, write "TDS 20 percent discount."
And Finally...
If you haven't done so already, please post a review for The Digital Story Podcast in iTunes.
BTW: If you're ordering through B&H or Amazon, please click on the respective ad tile under the Products header in the box half way down the 2nd column on thedigitalstory.com. That helps support the site.
Download the Show
In addition to subscribing in iTunes, you can also download the podcast file here (34 minutes). You can support this podcast by purchasing the TDS iPhone App for only $2.99 from the Apple App Store.
More Ways to Participate
Want to share photos and talk with other members in our virtual camera club? Check out our Flickr Public Group. And from those images, I choose the TDS Member Photo of the Day.
Podcast Sponsors
lynda.com - Learn lighting, portraiture, Photoshop skills, and more from expert-taught videos at lynda.com/thedigitalstory.
Red River Paper -- Keep up with the world of inkjet printing, and win free paper, by liking Red River Paper on Facebook.
SizzlPix! - High resolution output for your photography. You've never seen your imagery look so good. SizzlPix.com. SizzlPix! now is qualified for PayPal "Bill Me Later," No payments, No interest for up to 6 months, which means, have your SizzlPix! now, and pay nothing until May!
Want to Comment on this Post?
You can share your thoughts at the TDS Facebook page, where I'll post this story for discussion.