This is The Digital Story Podcast #704, Sept. 10, 2019. Today's theme is "My 6 Favorite Digital Cameras of All Time." I'm Derrick Story.
Opening Monologue
In the early days of digital photography, the medium seemed almost too good to be true. You didn't have to buy film, there was no processing lab, and you could shoot as long as your batteries lasted. And the cameras along the way have been equally remarkable. And over the last 20 years, 6 in particular stand out for me. I'll tell you which ones, and why, on today's TDS Photography Podcast.
My 6 Favorite Digital Cameras of All Time
OK, so I tried to whittle this list down to 5, but I just couldn't. So, maybe we'll look at it as 5 +1 great cameras of all time.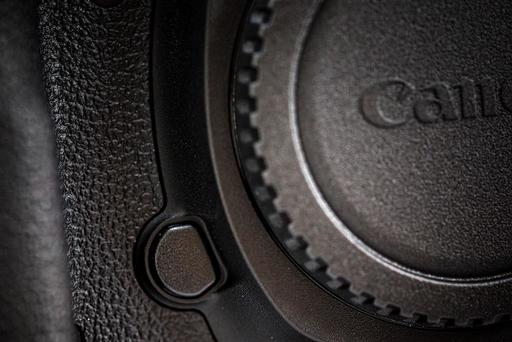 The very first camera that blew my mind was the ground-breaking Canon EOS 10D, released in 2003. For less than $2,000, I had an interchangeable lens DSLR with a 6.3MP sensor. It felt so good in the hand with its comfortable grip and Magnesium alloy body. I could finally afford a semi-pro DSLR, and I loved the heck out of that camera.
Just two years later, in 2005, Canon released the full frame Canon EOS 5D. This was the camera I used while working at the Beijing Olympics and on my first trip to Iceland.
The 5D was more expensive, $3,200, but was relatively affordable for a semi-pro full frame 12.8MP sensor. It was also compact for a full frame DSLR, and that was what closed the deal for me. I traveled all over the world with the 5D, and will always consider it one of the best cameras of all time.
In 2008, Nikon released the D700 12.1MP full frame DSLR, a camera that I still use to this day.
The D700 is a stunning camera. The color it captures is as beautiful as any camera I've ever used. The metering is amazing. And I can use practically any F-Mount lens on this digital body, which is why I still covet it today.
If you want to have a Zen-photo moment, then mount the classic Nikon 105mm f/2.8 on the D700 and shoot portraits. It's as thrilling now as it was 10 years ago. I could spend the entire podcast reviewing all of its impressive features. It is truly a DSLR for the ages.
Fast forward to March 2016 when Olympus released the PEN-F, a classic digital camera for the ages. This is one digital that I will never part with. Every aspect of the camera is machined to perfection, and the images it produces are outstanding. The PEN-F has garnered more conversation in the field than any camera I've every used. It's now discontinued, but you can still buy a new one today.
Right on the heels of the PEN-F, in October 2016, Olympus released the OM-D E-M1 Mark II. In my mind, this camera marked the coming of age for Micro Four Thirds. It was the first MFT camera that I could use professionally, and I still do to this day.
For $1,500, you get a compact, durable, weather resistant, fast, reliable 20MP camera that accepts a huge catalog of lenses that range from the amazing 40-150mm f/2.8 PRO, to the diminutive Panasonic 20mm f/1.7 pancake. The E-M1 Mark II is the most versatile camera I've ever used.
Then in 2017, Pentax released the Pentax KP DSLR, 24MP APS-C compact camera has outstanding sensor-based IS like the E-M1, but gives me a beautiful optical viewfinder, great color, and super-editable RAW files.
I know that Pentax isn't very popular these days with most photographers, but I have to say that the KP provides unmeasurable joy when I'm using it.
These six cameras, four of which I still use, are among the best creative tools I've ever worked with. I don't know what manufacturers have up their sleeves next, but it's going to be hard to top this list.
New Course Offering: Podcast Skills
A course on podcasting has been the number 1 request for new workshop topics. And after some time thinking about the best way to make this happen, I've come up with a one day skills course that you can attend from home, or wherever you have an Internet connection.
This one day event will cover the following topics:
Recording Hardware
Editing Software
Concept and Creation
Essential Storytelling Techniques
Show Notes
Syndication and RSS Feeds
Getting Your Show on Apple Podcasts, Google Play Music, Stitcher, and More
Adding Music to Your Show (and Where to Get It)
Editing Workflow
Promoting Your Podcast
The Ins and Outs of Advertising and Sponsorships
The topics will be divided into modules and presented live, and they will be recorded as movies as well. Each participant will receive the catalog of HD movies from the day as part of their tuition.
The course will include insider tips, best practice techniques, and multiple Q&A sessions. Each participant is also entitled to one follow up one-on-one session after the workshop to address questions unique to his or her goals.
The live course, set of recorded videos, and the follow up one-on-one session costs only $249. Inner Circle Members get a 10 percent discount on tuition.
The first two course dates are scheduled for October 12 and November 9, 2019. Participation is limited to 10 people per course, first come, first served. Registration is open now at www.thenimblephotographer.com. Click on the Workshops tab.
Scientists Who Took the First Picture of a Black Hole Awarded with $3M Prize
You can read the entire article here.
The world's first photo of a black hole, revealed this past April, was the result of years of collaboration between 347 astronomers from around the world. Today, those astronomers get to figure out how to split $3,000,000 in prize money for their hard work.
In case you missed the news in April, an international consortium of over 300 astronomers were able to achieve something previously believed to be impossible: they captured a photograph of a black hole using a planet-scale array of eight ground-based telescopes. And now, they're being awarded with the Breakthrough Prize in Fundamental Physics, sometimes called the "Oscar of science," and $3 million in prize money to split between them.
So, I did a little math, and that prize works out to be $8,645 each. Doesn't seem like much for photographing a black hole.
Try LinkedIn Learning Free for 30 Days
Access 13,000+ expert-led courses Watch as many courses as you like - there's no limit. Dozens of new courses added each week across business, tech and creative. Courses available in English, French, German, Japanese, and Spanish.
Get personalized course recommendations based on your current job, skills, and what professionals like you are learning.
Watch anytime on your computer or phone Easily access and watch courses from your desktop or mobile device. Apps available for iOS and Android.
Earn a certificate when you complete a course Show off the new skills you've learned on your LinkedIn profile by earning a certificate for each course you've watched.
Practice with exercise files and quizzes Validate what you're learning with quizzes within courses, and download exercise files so you can practice while you learn.
Download to mobile app for offline viewing Download and watch courses on the LinkedIn Learning mobile app for internet-free viewing.
Access LinkedIn's Premium Career features.
On our Facebook page, Harold wrote: "After hearing your comments on the transition from lynda.com to be included in linkedin.com/learning, I went there where one free month is offered. I then went to lynda.com. On that website, there is a link to migrate, and it, too, included adding one free month. All my saved programs moved over. Just and FYI for your fans."
You can get started today by clicking on this link to start your 30 day free trial.
Updates and Such
Inner Circle Members: A big thanks to those who support our podcast and our efforts!
B&H and Amazon tiles on www.thedigitalstory. If you click on them first, you're helping to support this podcast. And speaking of supporting this show, and big thanks to our Patreon Inner Circle members:
And finally, be sure to visit our friends at Red River Paper for all of your inkjet supply needs.
See you next week!
More Ways to Participate
Want to share photos and talk with other members in our virtual camera club? Check out our Flickr Public Group. And from those images, I choose the TDS Member Photo of the Day.
Podcast Sponsors
Red River Paper - Keep up with the world of inkjet printing, and win free paper, by liking Red River Paper on Facebook.
The Nimbleosity Report
Do you want to keep up with the best content from The Digital Story and The Nimble Photographer? Sign up for The Nimbleosity Report, and receive highlights twice-a-month in a single page newsletter. Be a part of our community!
Want to Comment on this Post?
You can share your thoughts at the TDS Facebook page, where I'll post this story for discussion.