This is The Digital Story Podcast #883, Feb. 21, 2023. Today's theme is "7 Photography Sins to Avoid." I'm Derrick Story.
Opening Monologue
One of things my mom used to say to me as a child was, "Derrick, you should know better!" Sometimes I did and forgot. Other times I really didn't know better, but that rebuttal only earned me the follow up admonishment, "There is nothing more frightful than ignorance in action." (Goethe) Life is complicated, but photography isn't, and today I'm going to remind you of 7 things that you probably already know, and possibly may have forgotten. I hope you enjoy the show.
Digital Photography Podcast 883
Tune-In Via Your Favorite Podcast App!

---

Apple Podcasts -- Spotify Podcasts -- Stitcher

Podbean Podcasts -- Podbay FM -- Tune In
7 Photography Sins to Avoid
There are two types of sins in photography, technical and behavioral. We'll start with behavior.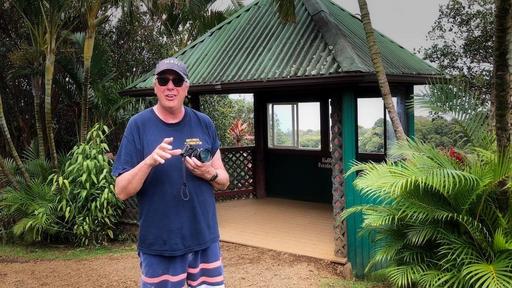 Rule 1: Don't Act Innocent When You're Not
If you're going to take a picture of something, then do it. But don't act like you didn't snap the shutter when you really did.
You can always ask for forgiveness when confronted with, "Did you just take a picture?" The answer is, "I did. Why do you ask?" (Say this politely, don't be a dill weed.) Let the inquirer explain their concern, then try to respond as intelligently as possible.
Rule 2: Don't Take Pictures When Posted Signs Say "No Photography Allowed."
You may not understand the reason why photography is not allowed in certain locations, but nobody cares about your opinion, especially the security guard who caught you on CCD camera.
If there's something forbidden that you really want to photograph, then you'll have to go through the steps of getting permission.
BTW: If you get caught, see Rule 1.
Rule 3: Do Not Use a Telephoto for Unauthorized Public Photography
I love street photography. But there's an unspoken rule that I'm now going to speak: You need to keep it fair by using a lens that gives the subject a chance to know they are being photographed. Standing a half block away with a long telephoto lens is creepy. Don't be creepy.
If you are confronted after taking a picture, see Rule 1.
Now let's cover a few technical sins to avoid.
Rule 4: Don't Let Your Camera Decide What to Focus On
Autofocus cameras are great. But if you let them run the show unchecked, you're going to miss a lot of got shots because the camera did not focus on the most artistic element in the frame.
Invest some time in learning how your autofocus system works, then intervene as appropriate. I like to use a medium cross pattern that I move around the frame with the jog stick on the back of the camera. That way I'm deciding what's interesting, not the camera.
Rule 5: Don't Rely Solely on Auto Exposure
Indeed cameras are pretty smart about exposure. But they will still turn a black anvil into a gray one, and will make that beautiful white snow a shade of yucky.
With mirrorless cameras, exposure compensation is so easy because you get realtime feedback in the electronic viewfinder. There's really no excuse for a poorly exposed shot.
Rule 6: Don't Let Lens Flare Kill Your Contrast
Shooting in the direction of the sun or any bright light source can lead to intriguing and sometime artistic images. But if the sun above can also kill the contrast of an image if glarey light is bouncing off the front of your lens.
And when the sun is low, even a lens hood might not provide enough protection. I often cup my hand around the lens hood to shade the front of the lens.
And if you don't believe it makes a difference, test this yourself with before and after pictures.
Rule 7: Don't Over-Sharpen in Post Production
I don't know why we have this weird obsession with ultra sharp images that also suffer from too much clarity and dehazing. If you want your final picture to look like it was captured with a 2003 digital camera, just be heavy handed with these adjustments.
Yes, many of our pictures can benefit from some sharpening and a dash of dehaze. But know when to say when.
Now you can no longer use ignorance as an excuse!
Meta Will Start Charging $12 a Month For Verification on Instagram
You can read the entire article on PetaPixel.com.
Mark Zuckerberg's Meta is taking a page out of Elon Musk's Twitter playbook and will roll out paid verification to both Instagram and Facebook starting this week.
Announced first via Zuckerberg's Instagram Broadcast Channel this morning, the new program -- called Meta Verified -- will allow users to verify their account with a government-issued ID and get a blue badge in exchange for $11.99 a month if purchased on the web, or $14.99 if bought through iOS.
Zuckerberg positions it as "extra impersonation protection" against accounts claiming to be other accounts and will also allow those who pay for the subscription to get direct access to customer support.
"Long term, we want to build a subscription offering that's valuable to everyone, including creators, businesses and our community at large," Meta adds. "As part of this vision, we are evolving the meaning of the verified badge so we can expand access to verification and more people can trust the accounts they interact with are authentic."
Those who pay for verification will also receive increased visibility and reach in areas like search, comments, and recommendations. Subscriptions will include "proactive monitoring" for account impersonation. The company also promises more "exclusive features" but did not elaborate.
Why You Should Try Editing Your Photos in Reverse
You can read the entire article Fstoppers.com.
It sounds like a strange concept, but the reasoning behind it is sound, and it is straightforward and easy to do. This excellent video tutorial will show you how to edit your photos in reverse and why it will help you make better and more precise photos.
Coming to you from Anthony Morganti, this great video tutorial will show you the ins and outs of editing your photos in reverse. If you work in Lightroom or any program with a similar layout, you probably start with basic global adjustments like exposure, highlights, shadows, etc., then move on to more local adjustments.
And while that works fine for a lot of photos, if you are anything like me, you probably notice that often, once you make some of the local adjustments, you have to go back and refine the global adjustments because they throw the overall image out of balance. Morganti's method of starting with the local adjustments put them in balance first so that when you make the global adjustments, you maintain the relationships between different elements, reducing your workload and making the edits easier. Check out the video above for the full rundown from Morganti, and give it a try!
Just Released! Photos for macOS Ventura and iPhone Essential Training
With Photos for macOS, you can manage, enhance, and share photos in a variety of ways. It's evolved into a powerful, but easy to use imaging application. And it's free!
In this course, I take you on a detailed exploration of how to use Photos for both the Monterey and Ventura versions, plus tips for iOS as well.
I start with an exploration of the interface, then move into the new features. Noteworthy topics include how to remove duplicates from your library, different ways to use Live Text to transform your camera into a personal assistant, how to search for pictures by object type, copy images from messages to Photos, use Quick Notes with Photos, and automate common tasks with shortcuts and built-in Mac intelligence.
Also included are updates on some of the recent improvements to the importing process, with lots of useful tips for organizing and editing your pictures. (The editing tools are terrific!) Upon completing this course, you'll be working more effectively with Photos for macOS Monterey, Ventura, and iOS.
If you use a Mac and haven't explored Photos for a while, I think you'll be surprised by its power. Take a look for yourself by visiting Photos for macOS Ventura and iPhone Essential Training.
Virtual Camera Club News
The Nimble Photographer Newsletter is now publishing every Thursday. Readers will enjoy a variety of content spanning from short photo essays, to commentary on weekly events, to reviews of the latest and coolest photo gear.
TDS Workshops! - You can sign up for available workshops by visiting The Nimble Photographer. Inner Circle Members receive a 10-percent discount on all events.
Inner Circle Members: A big thanks to those who support our podcast and our efforts! We are having a blast at our new Inner Circle hangout, the private group I've set up at DerrickStoryOnline. We'd love it if you join us. You can become an Inner Circle Member by signing up at our Patreon site. You will automatically be added to the new hangout.
My Writing on Medium.com: I now have 75 published articles on Medium.com. And if you haven't visited the site, and enjoy good writing on a variety of topics, I suggest that you may want to take a look. You can just go to the home page and enter "Derrick Story" in the search field. And if you like what you read, then follow me!
The New Donation Kit for Carefree Shipping of Found Film Cameras - If you've discovered a film camera that's no longer being used, our new Donation Kit makes it easy to pack and ship. Just visit the Contact Form on thenimblephotographer.com, click the box next to Donating a Film Camera, and let me know what you have. In your note, be sure to include your shipping address.
Affiliate Links - The links to some products in this podcast contain an affiliate code that credits The Digital Story for any purchases made from B&H Photo and Amazon via that click-through. Depending on the purchase, we may receive some financial compensation.
Red River Paper - And finally, be sure to visit our friends at Red River Paper for all of your inkjet supply needs.
See you next week!
You can share your thoughts at the TDS Facebook page, where I'll post this story for discussion.