This is The Digital Story Podcast #567, Jan. 17, 2017. Today's theme is "Beyond Pretty Pictures." I'm Derrick Story.
Opening Monologue
When I first started teaching photography and writing books on the subject, the focus was how to tame your camera, make it see the world the way your eyes do. In other words, how to overcome the technical challenges of photography. That knowledge, plus my people skills, was also at the heart of my commercial work. But times have changed, and photographers have to find new ways to distinguish themselves from the pack. And that's the focus of today's show.
Beyond Pretty Pictures
It wasn't that long ago that people were mystified by camera settings. They really had no idea how to capture good color and exposures in the varying lighting conditions of day to day life. So when I would talk about exposure compensation, spot metering, white balance, and aperture settings, there was a large audience interested in what I had to say.
But computers have changed all of that. And I'm not talking about your trusty laptop, but the sophisticated computer that's inside your camera and your smartphone. And as a result, just about anyone can take a pretty picture.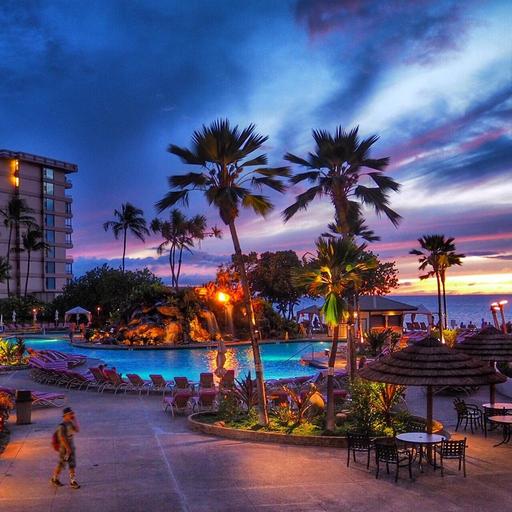 So where does that leave us who are passionate about the art and craft of photography? How do we distinguish ourselves from snapshooters who believe they can take our place? Here are a few ideas.
Composition: The Last Frontier - It's true that anyone can get good color and exposure consistently, but the computer doesn't instruct you what to shoot. And this is an area where you can excel.

Post Processing: Pimp Your Shots - I'm often amazed when I see an unfinished image on Instagram, especially with all the great filters and adjustments available in the Instagram app. And those pale in comparison to what we can do in Lightroom or Luminar on our computers. Improving our post processing chops can still help us elevate our game.

Lens Selection: Optical Prowess - Yes, the iPhone 7 Plus can emulate a telephoto lens for portraits, but interchangeable lens cameras still provide us with amazing optical diversity that just can't be matched on a smartphone.

Perspective: Going High and Low - If you watch people take pictures, they almost always stand the same way and shoot from the same angle. By getting up high and going very low, we can dramatically alter the feel for the shot.

Subject Selection: Expose a Different World - It's easy to stay in a comfort zone. But what if you explored an entirely new subject for your work?
In the News
Nikon launches 100th Anniversary Website. On July 25, 2017, Nikon will be celebrating its centennial anniversary. To honor that milestone, they've launched an anniversary site that features movies and an historical timeline. It's a fairly elaborate affair, but 100 years is a tremendous accomplishment.
The Best Podcasts for Photography Lovers & Creatives
Photography is an art form, a thoughtful process, and way to focus your creative energy as well as preserve memories. Though it may seem counterintuitive at first to listen to a podcast on such a visual subject, photography podcasts are an amazing outlet for budding (and more seasoned) photographers to learn and develop their craft, as well as keep up with new photo trends.
As lovers of both, we put together a shortlist of our favorite photography podcasts -- you can record and save them all using Replay Radio, and listen to them anywhere on-the-go, armed with your best photography gear.
Photography Tips from the Top Floor
The Candid Frame
Martin Bailey Photography Podcast
The Digital Story
Thoughts on Photography
You can read more by visiting The Best Podcasts for Photography Lovers & Creatives on the Applian site.
Updates and Such
The registration forms for the The Chicago to New Orleans Rail Adventure - June 26-29, 2017 - are about ready to go out to members of our reserve list. This workshop begins the day after Out of Chicago concludes. So if you're going to OOC, just add Sunday night to your hotel reservation if you plan on joining us. You can still get on the reserve list for this event, and for our others, by visiting the TDS Workshops Page and using the Send Me Info form on that page.
Big thanks to all of our Patreon members! I was able to pay for the podcast server and the backup system from last month's pledges. Your contributions are making a positive impact.
B&H and Amazon tiles on www.thedigitalstory. If you click on them first, you're helping to support this podcast. And speaking of supporting this show, and big thanks to our Patreon Inner Circle members.
And finally, be sure to visit our friends at Red River Paper for all of your inkjet supply needs.
See you next week!
More Ways to Participate
Want to share photos and talk with other members in our virtual camera club? Check out our Flickr Public Group. And from those images, I choose the TDS Member Photo of the Day.
Podcast Sponsors
MindShift Gear - MindShift Gear is a group of committed professional photographers and product designers who support conservation and protection of our natural resources and planet.
Red River Paper - Keep up with the world of inkjet printing, and win free paper, by liking Red River Paper on Facebook.
The Nimbleosity Report
Do you want to keep up with the best content from The Digital Story and The Nimble Photographer? Sign up for The Nimbleosity Report, and receive highlights twice-a-month in a single page newsletter. Be a part of our community!
Want to Comment on this Post?
You can share your thoughts at the TDS Facebook page, where I'll post this story for discussion.