This week on The Digital Story photography podcast: the Panasonic GH4 tops the weekly update; The inside scoop on c't Digital Photography Magazine; From the Screening Room: David Hobby on The business of photography; and on the Nimbleosity Report: Pro HDR for iOS - All of this and more on today's show with Derrick Story.
Story #1 - The Weekly Update: Panasonic announces 4K-capable Lumix DMC-GH4 (DP Review) Are you ready for 4K video? (4K has a horz. resolution of 4,000 pixels compared to 1,920 for HD). Speaking of Panasonic, looks like Olympus is using their sensors, not Sony's in the flagship OM-D E-M1 (Imaging-Resource). And finally, it looks like the Nikon D4s will be officially released soon. The body alone will run you about $6,000 (PetaPixel).
Story #2 - The Inside Scoop on c't Photography Magazine. It all began with a conversation in Germany in 2012. More than a year later, I'm an Associate Editor with this technical photo magazine based in Germany. (You can subscribe for $39.96 using this special URL.) Here's what I'll be doing for this terrific publication.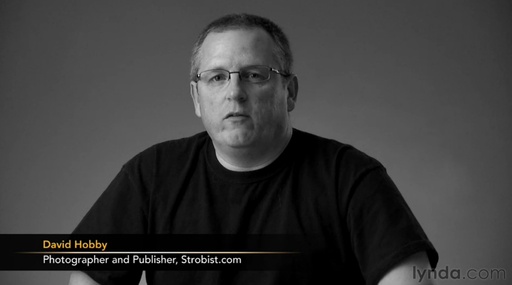 Story #3 - From the Screening Room - David Hobby: Insights on Building a Photography Business. This week's featured artist is also known as Strobist. In this movie titled, "Determining your career compass point," David talks about his own career evolution and how establishing a compass point facilitates the process.
You can watch David in action by visiting the TDS Screening Room at lynda.com/thedigitalstory. While you're there, you can start your 7 day free trial to watch other photography titles, plus every other topic in the library.
Story #4 - Pro HDR ($1.99) for iOS. High Dynamic Range photography is fun, but it's also a fair amount of work... that is unless you're using Pro HDR on your iPad or iPhone. I explain why in this fourth segment today.
Virtual Camera Club News
Photo Assignment for February 2014 is Smartphone.
The SizzlPix! Head to Head Challenge
Order a SizzlPix! using the image from which you've already made your best print. If, when you receive your SizzlPix!, you don't feel that it's the best version of your image ever, return yours within 30 days for a full refund.
Oh, and BTW: SizzlPix! now is qualified for PayPal "Bill Me Later," No payments, No interest for up to 6 months, which means, have your SizzlPix! now, and pay nothing until August!
BTW: If you're ordering through B&H or Amazon, please click on the respective ad tile under the Products header in the box half way down the 2nd column on thedigitalstory.com. That helps support the site.
Listen to the Podcast
In addition to subscribing in iTunes, you can also download the podcast file here (30 minutes). You can support this podcast by purchasing the TDS iPhone App for only $2.99 from the Apple App Store.
More Ways to Participate
Want to share photos and talk with other members in our virtual camera club? Check out our Flickr Public Group. And from those images, I choose the TDS Member Photo of the Day.
Podcast Sponsors
lynda.com - Learn lighting, portraiture, Photoshop skills, and more from expert-taught videos at lynda.com/thedigitalstory.
Red River Paper -- Keep up with the world of inkjet printing, and win free paper, by liking Red River Paper on Facebook.
SizzlPix! - High resolution output for your photography. You've never seen your imagery look so good. SizzlPix.com.
Want to Comment on this Post?
You can share your thoughts at the TDS Facebook page, where I'll post this story for discussion.