This week on The Digital Story Photography Podcast: 10 Pro Posing Tips from Roberto Valenzuela, Is Now the Time to Buy the Panasonic GM5?, Hair light Hair Light, Epson SureColor P800 Reviewed - all of this and more on today's show with Derrick Story.
Weekly Update - "Nikon P900 Review" (Phenomenal zoom range from 24mm wide-angle to 2000mm super-telephoto). Imaging Resource reports: "All told, this camera is simply a great value. Yes, it has obvious limitations and trade-offs that accompany any long-zoom fixed lens camera as of this writing, but it does enough well at this price to warrant the "great value" seal from us here at IR. If you're shooting wildlife or similar outdoor subject matter and need the best zoom range currently offered in an all-in-one package at a great price, this is the best option out there and certainly earns a Dave's Pick.."
In other news, PetaPixel asks: "Is Shooting 4K Resolution Worth It for Web Video?" "So if you're producing web video, you may actually be better served by a superior 1080p camera this time," Linus concludes, "because lenses, encoding settings, codecs, sensor size, and sensor quality all impact the finished product." However, not everyone necessarily agrees with what he has to say about the matter.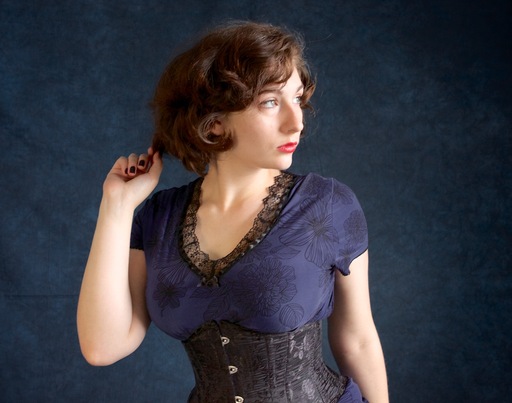 Story #1 - 10 Posing Tips from Roberto Valenzuela
I sat in on Roberto's class at Photoshop World in Las Vegas. And I have some wonderful posing tips to share with you from his session.
Don't fight the body.
Don't move limbs past their threshold.
Do a plane check. What does the camera see first.
Eyes looking away allow the viewer to enjoy the photo easier.
Straighten the spine right before taking the shot - 5 second rule.
Fingers need to be pointing the same way.
Keep your energy up, so they will have energy.
Right angles are strength, oblique angles are elegant.
Make a fist, then relax it. Use the relaxed fingers for the pose.
Elbows pointing down, not toward the camera.
If you want more detail about these tips, check out his "Perfect Posing" article in the Summer edition of c't Digital Photography Magazine
Story #2 - "Is Now the Time to Buy a Panasonic GM5?" -
There's been a $200 price drop on the Panasonic Lumix GM5 Mirrorless Micro Four Thirds Camera with 12-32mm Lens, bringing the kit price down to $698. The 12-32mm Mega OIS zoom is worth $350 by itself. Just to refresh, here are the highlight features of this camera:
16MP Digital Live MOS Sensor
3.0" 921k-Dot LCD and 1,166k-Dot EVF
Full HD 1080p Video at 60 fps
Contrast-Detection Autofocus
Built-in Wi-Fi Connectivity
Highly Compact Magnesium Alloy Body
External Flash Hot Shoe & Included Flash
In all honesty, it's one of the nice super compacts you can buy. DPReview gave it a Silver Award. And being able to use your interchangeable MFT lenses with it... nice combo. I discuss in today's first feature story.
Story #3 - Are You Lighting the Hair as Well as the Face?
When we're shooting portraits, most photographers take great care with creating a flattering light on the subject's face. But I've learned over the years that adding light to the hair really makes these images pop. Here are some of my favorite techniques.
Story #4 - From the Screening Room - Black and White with Lightroom and Photoshop with Bryan O'Neil Hughes.
You can watch Bryan in action by visiting the TDS Screening Room at lynda.com. While you're there, you can start your 7 day free trial to watch all of Bryan's movies, plus every other title in the library.
Virtual Camera Club News
New Article from Red River Paper - Epson SureColor P800 Reviewed. The Epson SureColor P800 became available in June, 2015. It is the successor to the Epson Stylus Pro 3880. The P800 is a 17" wide professional and prosumer level photo and fine art inkjet printer featuring nine individual ink cartridges with the "UltraChrome HD" pigment ink system. Like the venerable UltraChrome K3 system, the new inkset uses five color ink cartridges along with three black ones.
Fall Color with Safari West: October 23-25, 2015 - Sonoma County has rolling hills covered in vineyards, beautiful trees, and gorgeous blue skies. What a prefect place to shoot Fall color and bolster your landscape library. But there's more. We include environmental portraiture with a professional model, and an exclusive African wildlife photo adventure at Safari West, led by a professional photographer, plus a few surprises. This is our longest running workshop of the season, and for good reason. Two full days plus pre-workshop reception, breakfast and lunch, excellent swag, professional model, private Safari West adventure with a pro photographer guide - all included for just $599.
Thanks to everyone who recently reviewed the TDS Podcast in iTunes!
BTW: If you're ordering through B&H or Amazon, please click on the respective ad tile under the Products header in the box half way down the 2nd column on thedigitalstory.com. That helps support the site.
Download the Show
In addition to subscribing in iTunes, you can also download the podcast file here (29 minutes - MP3 version). You can support this podcast by purchasing the TDS iPhone App for only $2.99 from the Apple App Store.
More Ways to Participate
Want to share photos and talk with other members in our virtual camera club? Check out our Flickr Public Group. And from those images, I choose the TDS Member Photo of the Day.
Podcast Sponsors
lynda.com - Learn lighting, portraiture, Photoshop skills, and more from expert-taught videos at lynda.com/thedigitalstory.
Red River Paper -- Keep up with the world of inkjet printing, and win free paper, by liking Red River Paper on Facebook.
SizzlPix! - New 5k Ultra High Definition SizzlPix output for your photography. You've never seen your imagery look so good. SizzlPix.com.
Want to Comment on this Post?
You can share your thoughts at the TDS Facebook page, where I'll post this story for discussion.