This week on The Digital Story Photography Podcast: Special Edition: Amazing Holiday Gift Guide for Photographers - All of this and more on today's show with Derrick Story.
Snapshot - Elissa writes, "I'd say I'm a very intermediate photographer at best, so I was disappointed when Apple announced they were going to stop developing Aperture a while ago.  Since then, I've learned a lot about Lightroom (thanks to Lynda.com!) because iPhoto didn't have enough editing tools, and it didn't make sense to invest any time learning Aperture.   But I also hate the cumbersome workflow that comes with Lightroom, and miss the simplicity of the Aperture/iPhoto combo. Can you shed some light on this?"
Story #1 - Amazing Holiday Gift Guide for Photographers. Here's a hand-selected list for photographers ranging from $5.95 to $249. And I even wrangled a few special deals for our listeners.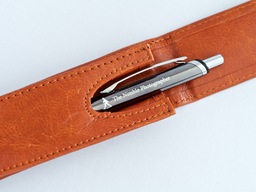 Story #2 - Book of the Month: Photography as Meditation - Tap the source of your creativity. Use discount code: PMED at RockyNook.com
Virtual Camera Club News
Photo Assignment for November 2014 is "Layers".
Pano Cards from Red River
Inkjet Pano Cards are guaranteed to turn heads and get friends, family, and clients to take notice of your work. Pano Cards are perfect for your your landscapes and wide angle shots. Try something new and make a tall crop for your work printing on the card vertically. Unfolded, the pre-scored sheets are 8" x 9". When folded, the Pano Card is 9" x 4". The Pano Card uses a standard #10 business envelope. Learn more at Pano Card FAQ page.
A Note from SizzlPix
They've ramped up their capacity, so we can go for volume for the holidays.
Special for TDS listeners, a 20% discount on all SizzlPix ordered, now through end of November! Using the comment space on the newly streamlined SizzlPix order page, write "TDS 20 percent discount."
SizzlPix! is qualified for PayPal "Bill Me Later," No payments, No interest for up to 6 months, which means, have your SizzlPix! now, and pay nothing until May 2015! "Hang your SizzlPix before Christmas, and pay nothing until Mothers Day!"
And Finally...
If you haven't done so already, please post a review for The Digital Story Podcast in iTunes.
BTW: If you're ordering through B&H or Amazon, please click on the respective ad tile under the Products header in the box half way down the 2nd column on thedigitalstory.com. That helps support the site.
Download the Show
In addition to subscribing in iTunes, you can also download the podcast file here (36 minutes). You can support this podcast by purchasing the TDS iPhone App for only $2.99 from the Apple App Store.
More Ways to Participate
Want to share photos and talk with other members in our virtual camera club? Check out our Flickr Public Group. And from those images, I choose the TDS Member Photo of the Day.
Podcast Sponsors
lynda.com - Learn lighting, portraiture, Photoshop skills, and more from expert-taught videos at lynda.com/thedigitalstory.
Red River Paper -- Keep up with the world of inkjet printing, and win free paper, by liking Red River Paper on Facebook.
SizzlPix! - High resolution output for your photography. You've never seen your imagery look so good. SizzlPix.com. SizzlPix! now is qualified for PayPal "Bill Me Later," No payments, No interest for up to 6 months, which means, have your SizzlPix! now, and pay nothing until May!
Want to Comment on this Post?
You can share your thoughts at the TDS Facebook page, where I'll post this story for discussion.