This week on The Digital Story photography podcast: The new Olympus OM-D E-M1 Four Thirds and Micro Four Thirds CSC body, my next camera purchase will be an iPhone, and Soft Filters for Portraits - All of this and more on today's show with Derrick Story.
Story #1 - Olympus OM-D E-M1. What happens when you have two distinct lines of lenses, and you only want one? You create a camera that accepts both. That's what Olympus has done with the new OM-D E-M1. They created a camera body that accepts both Micro Four Thirds lenses and Four Thirds. And it's the top story for today's show.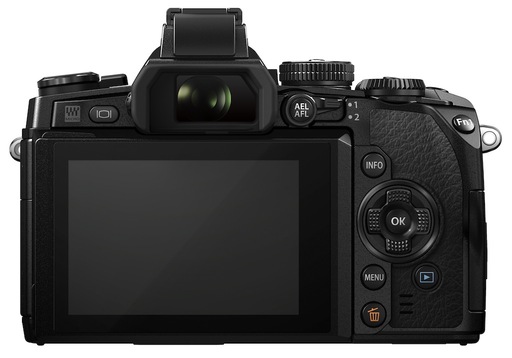 Story #2 - My next camera will be an iPhone. Ahhhh, the photographer's perspective on technology. Apple's new iPhone will be a mix of surprises and anticipated updates. And along with iOS 7, I'm going to enjoy exploring them all. But what's most important to me is the camera. Yes, I want an improvement over my already excellent iPhone 4S.
Story #3 - Soft filtering for portraits. Over the years, I've attached everything from expensive softening filters to pantyhose over the front of my lens. But now we have digital filters that do a better job. I discuss the Soft Focus Art Filter on the OM-D compared to the Beauty Face filter on Samsung Galaxy cameras (NX 300, etc.). And just for fun, I try the Soft Focus creative filter on the Canon 70D. How do they stack up?
Listen to the Podcast
In addition to subscribing in iTunes, you can also download the podcast file here (33 minutes). You can support this podcast by purchasing the TDS iPhone App for only $2.99 from the Apple App Store.
Monthly Photo Assignment
The September 2013 photo assignment is Grab Shot.
More Ways to Participate
Want to share photos and talk with other members in our virtual camera club? Check out our Flickr Public Group. And from those images, I choose the TDS Member Photo of the Day.
---
iPad for Digital Photographers
If you love mobile photography like I do, then you'll enjoy iPad for Digital Photographers
-- now available in print, Kindle, and iBooks versions.
Podcast Sponsors
Red River Paper -- Keep up with the world of inkjet printing, and win free paper, by liking Red River Paper on Facebook.
Make Your Photos Sizzle with Color! -- SizzlPix is like High Definition TV for your photography.Special Summer Sale! Just add "TDS: in the comments space of your SizzlPix! order, and you will get 20 percent off the entire order. Sale ends Sept. 21. Take advantage now.
Need a New Photo Bag? Check out the Lowepro Specialty Store on The Digital Story and use discount code LP20 to save 20% at check out.
Want to Comment on this Post?
You can share your thoughts at the TDS Facebook page, where I'll post this story for discussion.