This is The Digital Story Podcast #537, June 21, 2016. Today's theme is "Five Things that We Forget (but shouldn't)." I'm Derrick Story.
Opening Monologue
The reason I start packing my camera bag a week before a big trip is to prevent my forgetting something. I figure that over the course of 7 days of use, I'll know what's missing, and maybe just as important, what's not necessary. There are times, however, when I still come up short. And when I do, these are the 5 items that typically I forgot to bring.
Five Things that We Forget (but shouldn't)
Ironically, over half the time it's not camera that I forget to pack in my shoulder bag. Let me explain.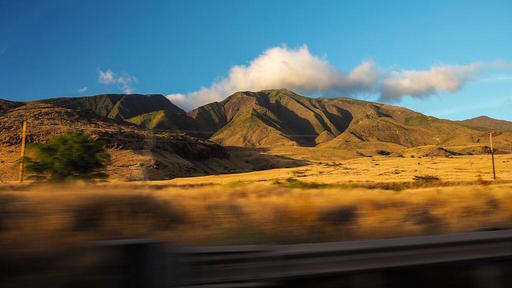 Business Cards - This is one of the most common forgotten items, not only by me, but by those I come in contact with on the road. Business cards are vital on the road for photographers, especially when we promise someone a photo that we captured of them.

Pain Reliever - They take up so little space, can be so important while traveling, and yet when I reach for them, they are often not there. I keep my pain reliever pills in a Compact Flash card case. It takes up oh so little space, yet is a godsend when needed.

Joby Micro Tripod - I love the JOBY Micro Tripod that takes up virtually no room, but can stabilize my mirrorless cameras. It costs on $21, but is worth 10 times more on the road.

Card Readers - Yes, my Mac has a built in card reader and I can send images wirelessly from my camera to my iPhone. And yet, there always seems to be a problem with this while traveling. I carry both the Lightening SD card reader and a Lexar micro SD reader. And they each have saved me numerous times.

Polarizer - I finally broke down and bought a polarizer for each of my active camera bags. It seemed when I had only one, it was always in the other bag. This is the most useful filter for both digital and analog photographers.
What items would you add to this list? Please share them on our TDS Facebook page.
In the News
This Simple Plugin Lets You Post to Instagram Directly from Lightroom via PetaPixel.
The LR/Instagram plugin does exactly what you think it does: it lets you post images to Instagram directly from Lightroom. No need to export and use some third party Web client or get the photo onto your smartphone.
Once you install the plugin and authorized your Instagram account (or several accounts), you're good to go. Simply drag the photo into the publish collection that matches the IG account you want to post to, fill in caption and tags, have the plugin crop or pad your photo to fit Instagram's parameters, and hit Publish.
The LR/Instagram plugin is 100% free to download and try, the makers simply ask that you show your support by registering it for $10 from Lightroom Plugin Manager if you like it. It's compatible with Lightroom CC/3.0 and higher, and works for both Windows (XP or later) and Mac OS X (10.7 or later).
inkdot Metal Prints
Printed on a gloss white metal surface creating a stunning vibrancy and depth to your images.
Metal print are printed using a process that infuses your image into the white coated aluminum, which creates a depth you simply cannot get with traditional printing techniques.
Our metal prints come ready to hang right out of the box. Each print comes with a mounted hanging unit on the back and special hanging hook. No drilling or hammering required, simply push the pin through the wall and hang.
Metal prints are water, scratch and UV resistant, ensuring your memories stay as gorgeous as they day you got them.
Quick turnaround, orders ship in 1-2 days.
You can learn more by visiting ink dot.com/metal-prints. You can get a 12" x 12" print for $65. And sizes go all the up to 30" x 40".
New lynda Title
We've just released, Flickr Mobile: Sharing Photos Anywhere. I had so much fun recording these movies, working only with my iPhone, iPad and Android tablet. It was a true nimble-rush. And I think you'd enjoy watching this training.
New Hasselblad Camera Announcement
On June 22 Hasselblad is rumored to announce a new camera that most likely will be mirrorless and contain a 50MP CCD full frame sensor. You can watch the lifestream of the announcement by going to this link.
Updates and Such
Just Released!: The Apple Photos Book for Photographers
You can get your eBook copy of The Apple Photos Book for Photographers for $15 by using the checkout coupon: APPLE15. That saves your 5$ off the price.
And finally, be sure to visit our friends at Red River Paper for all of your inkjet supply needs.
See you next week!
More Ways to Participate
Want to share photos and talk with other members in our virtual camera club? Check out our Flickr Public Group. And from those images, I choose the TDS Member Photo of the Day.
Podcast Sponsors
Red River Paper - Keep up with the world of inkjet printing, and win free paper, by liking Red River Paper on Facebook.
MacPaw Creators of CleanMyMac 3 and other great software for Apple computers. Visit www.macpaw.com today.
Hedge for Mac - The fast solution for moving photos and videos from memory cards to drives, or drives to drives for that matter. Learn more at Hedge for Mac.
inkdot Metal Prints Brilliant, affordable, and archival. Visit ink dot.com/metal-prints today.
The Nimbleosity Report
Do you want to keep up with the best content from The Digital Story and The Nimble Photographer? Sign up for The Nimbleosity Report, and receive highlights twice-a-month in a single page newsletter. Be a part of our community!
Want to Comment on this Post?
You can share your thoughts at the TDS Facebook page, where I'll post this story for discussion.