This week on The Digital Story Photography Podcast: - 5 Tips for a Productive 2015, Ello, I'm Here! Windows Phone 8.1 Adventure - All of this and more on today's show with Derrick Story.
Snapshot - Holiday Group Shots - We gathered, we ate, we laughed, and then we took a group shot.
Weekly Update - Nikon D750 flare problems? Here's why and what to do about them. (It's not your lens.) - Some number of D750 bodies have a problem with internal reflections -- it's not lens flare -- from the autofocus sensor that lead to strong flare and "shadow bands" appearing in the image. Source: Imaging Resource.
Also this week... Hackers Find that Fingerprints Can Be Stolen Through Public Photos - As the quality of cameras becomes better and better, there's a new security issue emerging that you may have not thought about: fingerprints being stolen from photos. Hackers are reporting that a person's fingerprints can be reproduced using public photos that show their hand. Source: PetaPixel.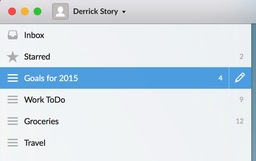 Story #1 - 5 Tips for a Productive 2015 - Each new year brings new opportunities. Are you ready to make the most of 2015?
Endeavor at least one new project (or product) each year.
Decide (and write down) how success will be measured.
Keep a running list of great ideas.
Reflect on what worked well, and what did not in 2014.
Get your house in order. Do you have the tools and resources lined up to take advantage of new opportunities?
Story #2 - Ello, I'm Here! - After a month of observation and posting, I have to say that I think Ello is interesting. In fact, I bought the T-Shirt... literally. Here's more about it. You can find me on Ello here.
Story #3 - Windows Phone 8.1 Adventure - I was curious about the state of Windows phone operating system, so I bought a Nokia 520 on the cheap so learn more about the state of Microsoft in the mobile universe. I share my report in the third feature story of the day. I've also published two articles: 24 Hours with a Windows 8 Smartphone and Has Windows Phone Come of Age for Photographers?
Virtual Camera Club News
Photo Assignment for December 2014 is "Frozen".
News from SizzlPix: Have your SizzlPix now, and with BillMeLater, make no payment until June. Great for selling SizzlPix of your photography and collecting your profit even before you pay. Also helpful for any photographer with an opportunity for gallery showings.
Red River Paper - Save 10 percent off your next order of inkjet paper and greeting cards. Good one per customer. Use discount code STORY10X - Ends 1/15/15.
And Finally...
If you haven't done so already, please post a review for The Digital Story Podcast in iTunes.
BTW: If you're ordering through B&H or Amazon, please click on the respective ad tile under the Products header in the box half way down the 2nd column on thedigitalstory.com. That helps support the site.
Download the Show
In addition to subscribing in iTunes, you can also download the podcast file here (33 minutes). You can support this podcast by purchasing the TDS iPhone App for only $2.99 from the Apple App Store.
More Ways to Participate
Want to share photos and talk with other members in our virtual camera club? Check out our Flickr Public Group. And from those images, I choose the TDS Member Photo of the Day.
Podcast Sponsors
lynda.com - Learn lighting, portraiture, Photoshop skills, and more from expert-taught videos at lynda.com/thedigitalstory.
Red River Paper -- Keep up with the world of inkjet printing, and win free paper, by liking Red River Paper on Facebook.
SizzlPix! - High resolution output for your photography. You've never seen your imagery look so good. SizzlPix.com. SizzlPix! now is qualified for PayPal "Bill Me Later," No payments, No interest for up to 6 months, which means, have your SizzlPix! now, and pay nothing until June!
Want to Comment on this Post?
You can share your thoughts at the TDS Facebook page, where I'll post this story for discussion.